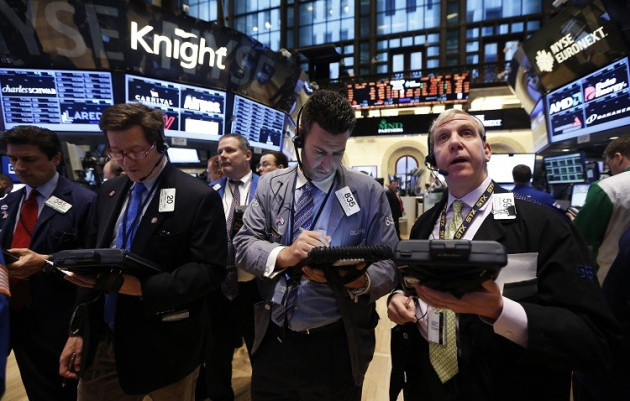 Most major economies across the world are set for better than anticipated growth, according to the OECD, as a recovery finally looks to have taken hold.
The OECD said in its composite leading indicators (CLI) report for November that it anticipates growth to pick up faster in the eurozone, while it is firming in the UK and gathering pace in Japan and Canada. The US is expected to see growth stick to its upward trend.
Moreover, there were signs of a "tentative positive change in momentum" in powerhouse China, which had concerned global markets with a slowdown in the first half of 2013.
Euro area countries have seen confidence and output grow in recent months, after it exited recession in the second quarter. The OECD has previously warned that unresolved reforms to Europe's broken banking sector threaten to destabilise any recovery.
The end of the US partial economic shutdown, which was triggered by political gridlock over President Obama's healthcare reforms and saw many public services close down temporarily, put the world's largest economy back on its own road to recovery.
Consumer and business confidence remains buoyant in the country, which continues to add thousands of new jobs every month.
Growth in the UK economy has accelerated across the first three quarters of 2013, though a squeeze on incomes is expected to last until well into 2014.
A surge in output from all three main sectors - services, construction and manufacturing - has been hailed as a broad-based recovery from the financial crisis. Accountancy group ICAEW predicts the UK to be the fastest growing Western economy as the world enters 2014.
Despite the general uplift, there were more worrying signs from the Brics nations, with both Brazil and India indicating that growth will be below trend in the coming months, said the OECD.
India has been wrestling with a plunge in value of the rupee, slowing GDP growth, and a widening trade deficit. Prime Minister Manmohan Singh has pledged billions of dollars' worth of infrastructure investment to stimulate the economy.
Brazil has also struggled with high inflation and sluggish GDP growth, with exports to China having been dented by the Asian state's lessening appetite for imports. Wages squeezed by rising prices has also hindered consumer confidence in the Latin American country.