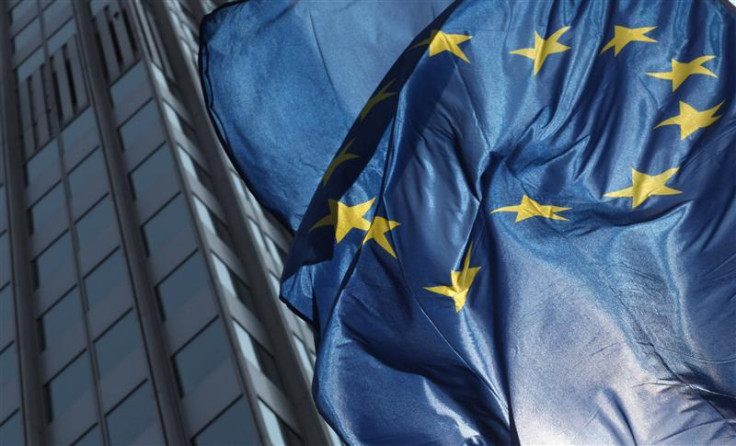 The Organisation for Economic Corporation and Development (OECD) has warned that the Eurozone must integrate its fiscal policy or face the possibility of a break-up, with Britain heading for a double-dip recession.
In a stark warning to EU leaders, the OECD's chief economist, Pier Carlo Padoan, said that the time had come to provide "credible firepower" to avert a severe recession within Europe.
He said: "Europe's leaders have been behind the curve... and this could be very serious."
He added: "The time has come for leaders to put firm plans in place for fiscal integration. Everyone should be clear that the euro is at stake and everyone should do what is needed to avoid the worst."
Padoan was delivering his half-yearly forecast for growth within the world's richest countries, warning that growth within the EU had ground to a complete halt.
So far, the European Central Bank has bought national bonds and dropped interest rates to prevent an EU recession, but these figures will bring home the severity of the situation.
The OECD slashed its economic outlook for 2012 to 1.6 per cent from 2.3 per cent for its 34 member states and for Europe alone from 2.0 percent to 0.2 percent.
For the UK, the OECD revealed that it was heading for a double-dip recession as early as the second quarter of 2012. Early predictions suggest that the UK's GDP will shrink by 0.1 percent in its final quarter of 2011 and by 0.6 per cent in the first quarter of 2012.
Its overall growth prediction for 2012 has been slashed from 1.8 per cent to 0.5 pe rcent, as the country is expected to continue to be hit by weak demands for exports, a squeeze on consumer spending and the government's austerity cuts.
The OECD has also predicted that unemployment in the UK will increase to 9 per cent in 2013 (from its current 8.3 percent), which will be the highest since September 1994, as the economy struggled to recover from Black Friday in 1992.