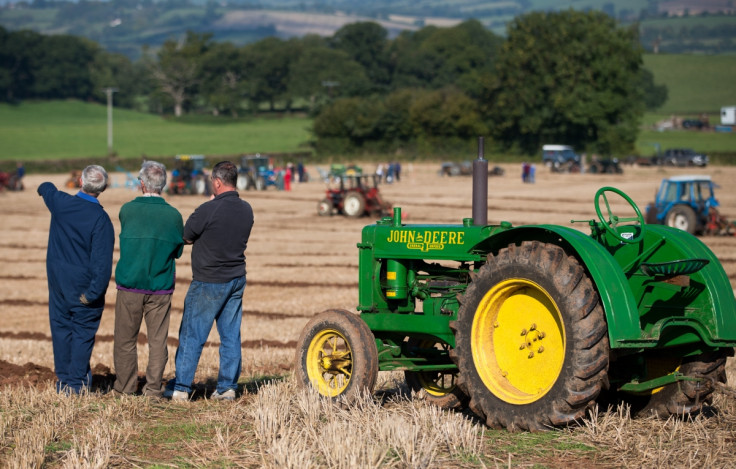 If you've seen OFC16 or ORFC16 trending on social media, you might be curious as to why the two Oxford farming conferences have entered the public conversation. The older Oxford Farming Conference (OFC) is farming's big annual conference in the UK, with policy makers, researchers and farmers coming together to talk about the big issues affecting agriculture in the UK.
This year's OFC is being attended by Secretary of State for the Department for Environment, Farming and Rural Affairs (Defra), Liz Truss, and her Labour shadow counterpart, Kerry McCarthy. Both have a deluge of questions heading their way. For Truss, people will be bringing up Defra's continuing budget cuts. In the autumn spending review it was announced that Defra would be taking a 15% cut over the next four years.
McCarthy's appointment caused controversy thanks to her veganism and comments she'd made in an interview suggesting that meat-eaters should be treated like smokers. It'll be surprising if those comments and her suitability for a department that oversees animal agriculture aren't questioned some more.
Floods will be another big topic; suggestions that farming practices encouraged by the government have led to the destruction of natural flood defences and exacerbated the problem will be another issue. Other parts of the conference will focus on farming entrepreneurship and business practices.
If you think that's all a bit too establishment, you might want to check out the alternative Oxford Real Farming Conference (ORFC). That's not to suggest it's much smaller, the ORFC16 hashtag was trending all over the UK. ORFC is held on the same days as OFC but has more of a focus on ecological and sustainability questions where the OFC continues to talk about economic and market issues.
Both conferences are set to be important stages for discussion on the future of farming. As sustainability and transparency in food manufacturing and processing come further into the public psyche thanks in part to popular services like Netflix championing controversial documentaries, conferences like these are set to become bigger events - with the biggest debate being between the two conferences themselves: how should our farming sector focus itself? Along economic or ecological lines?