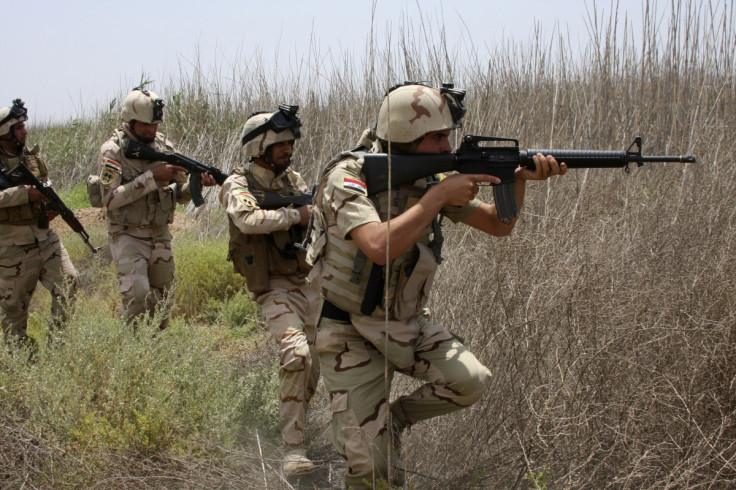 Air strikes by US-led coalition forces in Iraq could have killed up to 10 Iraqi soldiers, including an officer, in a friendly fire incident according to official sources. The attack happened during a skirmish with Islamic State (Isis) extremists outside the IS stronghold of Fallujah yesterday (19 December).
Aerial support had been requested from the Iraqi Defence Ministry as part of a military initiative called Operation Inherent Resolve. The operation involved two earlier airstrikes, which reportedly killed several Isis (Daesh) members. The strikes were co-ordinated by the Iraqi security forces on the ground. According to Iraqi Ground Forces Command an officer and nine soldiers died or were wounded in the incident.
"A third coalition strike carried out without taking into account the distance that had been covered resulted in injuries among our forces too," a statement from the command confirmed.
The US military said that it had already launched an investigation into the incident, but that, "despite coordination with the Iraqi security forces on the ground, initial reports indicate the possibility one of the strikes resulted in the death of Iraqi soldiers".
It added: "The coalition offers condolences on the unfortunate loss of life of brave Iraq security forces on the front lines in the fight against Daesh. To the best of our knowledge, there have been no previous incidents of friendly fire in Iraq involving the coalition during the course of Operation Inherent Resolve."
The Iraqi city of Fallujah is approximately 40 miles west of the capital Baghdad and is a key strategic military outpost for IS in the Anbar province of the country. The US military said it was the first reported incident of so-called "friendly fire" during Operation Inherent Resolve.
UPDATE: Iraqi defence minister Khalid al-Obaidy has now confirmed that nine soldiers were killed in the air strike near Fallujah one of which was an officer. United States defence secretary Ash Carter told reporters that the incident was "a mistake that involved both sides".