Ohio Governor John Kasich announced on Tuesday (6 December) that he is advising state electors not to vote for him instead of President-elect Donald Trump. Kasich, who ran as a Republican candidate against Trump, made his comments a day after a Texas "faithless" elector declared he will not vote for the president-elect and will instead vote for another Republican such as Kasich.
The Ohio governor told The Associated Press that he is no longer a presidential candidate and that Trump has won the election. "The country is divided and there are certainly raw emotions on both sides stemming from the election," Kasich said.
"But this approach, as well-meaning as it is, will only serve to further divide our nation when unity is what we need," he continued in a statement. "The election is over. Now is the time for all of us to come together as Americans."
Trump won the Electoral College during the 8 November presidential election, nabbing 306 electoral votes to Hillary Clinton's 232. Clinton, however, easily won the popular vote and at the latest count leads Trump by about 2.5 million votes. In the US, presidents are elected by the Electoral College and not by popular vote.
Electors are bound to vote for candidates in their parties but are permitted to vote according to their conscience. A number of Democratic electors from Colorado and Washington, who go by the name of Hamilton Electors, are trying to get electors from both parties to unite behind another Republican candidate, AP noted.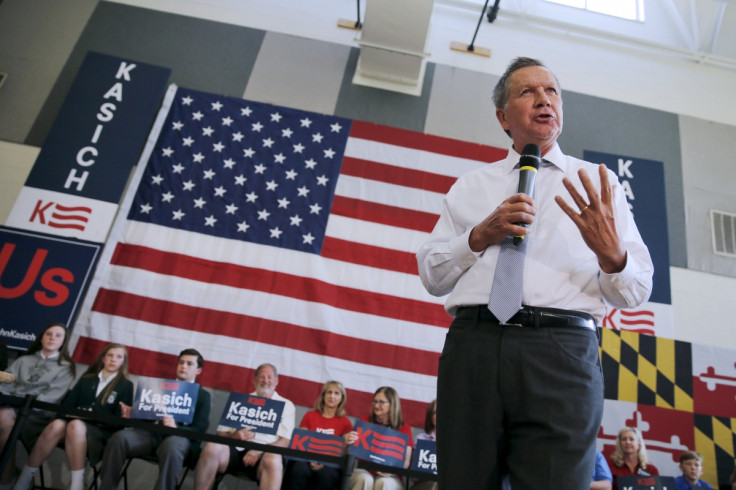 On Monday (5 December), an elector from Texas announced in an op-ed for The New York Times that he will not vote for Trump. Christopher Suprun became the first Republican to publicly say he will not vote for the president-elect. In his piece, Suprun mentioned Kasich as a Republican he could throw his support behind.
Kasich left the Republican primary race in May after failing to win any states other than his home state of Ohio. The moderate governor continued to criticise Trump, refused to endorse him, boycotted the Republican National Convention in Cleveland and cast a symbolic write-in vote for US Senator John McCain of Arizona, AP reported. McCain, who has also been critical of Trump, was the GOP's 2008 nominee.