Donald Trump suggests Boeing 'doing a bit of a number' and should lose Air Force One contract
The president-elect said the costs involved were too high.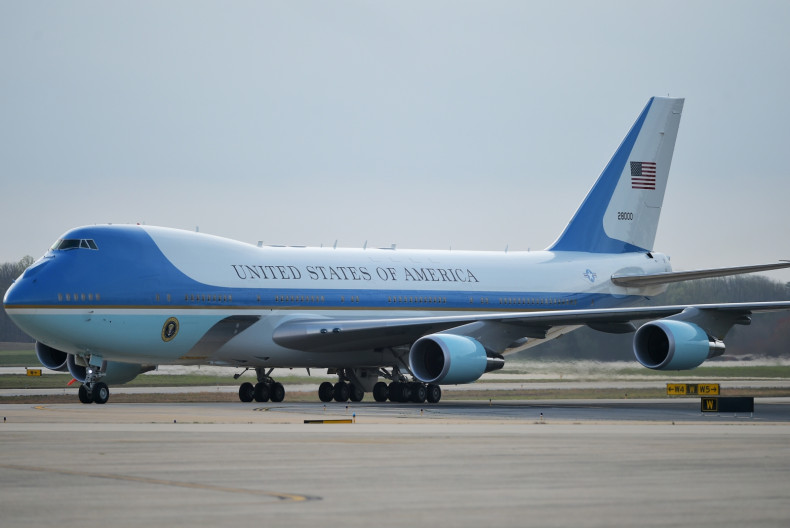 President-elect Donald Trump has suggested airline company Boeing "was doing a bit of a number" and should have its contract for Air Force One cancelled.
The Republican made comments on the future presidential plane, which the Pentagon announced in January would be built by Boeing, in a contract the airline company said was worth $170m.
Trump tweeted: "Boeing is building a brand new 747 Air Force One for future presidents, but costs are out of control, more than $4 billion. Cancel order!"
Boeing is planning to replace the two existing 747-200 planes used by Air Force One with 747-8 aircraft, with an initial contract for the Air Force reportedly worth $25m, although the Air Force is allegedly planning to spend up to $1.65b on the project, according to Reuters.
When asked about the tweet, Trump told The Hill the costs were "ridiculous". He said: "Well the plane is totally out of control.
"I think Boeing is doing a little bit of a number. We want Boeing to make a lot of money but not that much money."
Trump previously owned stock in Boeing, although he reportedly sold that stock in June along with his stocks in a number of other companies.
In a statement issued on 6 December, Boeing said: ""We are currently under contract for $170 million to help determine the capabilities of these complex military aircraft that serve the unique requirements of the president of the United States.
"We look forward to working with the US Air Force on subsequent phases of the program allowing us to deliver the best planes for the president at the best value for the American taxpayer."