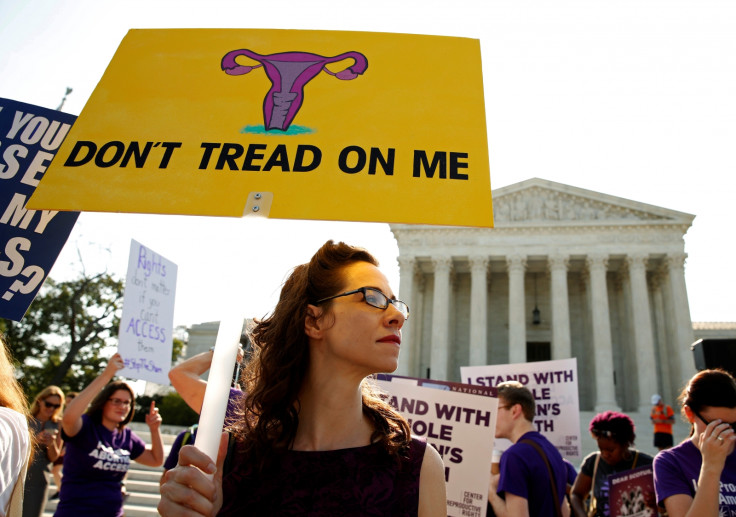 Ohio Governor John Kasich on Tuesday (13 December) vetoed the so-called "heartbeat" abortion bill, which would have prohibited termination once a heartbeat was detected at around six weeks. However, he tightened Ohio's abortion's laws by signing a bill banning abortions after 20 weeks.
Current Ohio laws, which were signed in 2011 by Kasich, ban abortions after 24 weeks but allow exceptions for rape, incest and dangers to the mother's life.
Kasich said that he vetoed the heartbeat bill in order to avoid lengthy and expensive litigation that would likely end in defeat, CNN reported. The Republican governor noted that similar measures passed in Arkansas and North Dakota were later found to be unconstitutional in federal court.
"Such a defeat invites additional challenges to Ohio's strong legal protections for unborn life," Kasich wrote. "Therefore, this veto is in the public interest."
According to CNN, abortions after 20 weeks' gestation require a doctor to establish that the foetus is unviable.
The new bill will take effect in 90 days and will make it a fourth-degree felony for doctors to perform abortions after 20 weeks. The bill allows an exception if the woman's life is in danger but not for rape, incest or severe foetal anomalies.
More than a dozen states prohibit abortions after 20 weeks gestation, reports USA Today. Current national law, as stated by the Supreme Court ruling in Roe v Wade, allows abortions until a foetus is viable outside of the womb at around 24 weeks gestation.
USA Today reported that abortion rights' supporters celebrated the defeat of the heartbeat bill but condemned the 20-week ban.
"Don't let John Kasich fool you. He is one of the most extreme anti-abortion governors in this country," Dawn Laguens, executive vice president of Planned Parenthood Action Fund, said in a statement.
"Kasich is on a mission to make abortion illegal in Ohio and he's intent on using smoke and mirrors and backdoor politics to do it."
The number of abortion clinics in Ohio has declined from 14 in 2013 to nine in 2016. According to USA Today, the city of Cincinnati has only one surgical abortion clinic, a Planned Parenthood in Mount Auburn, and it nearly lost its license to operate in 2015.