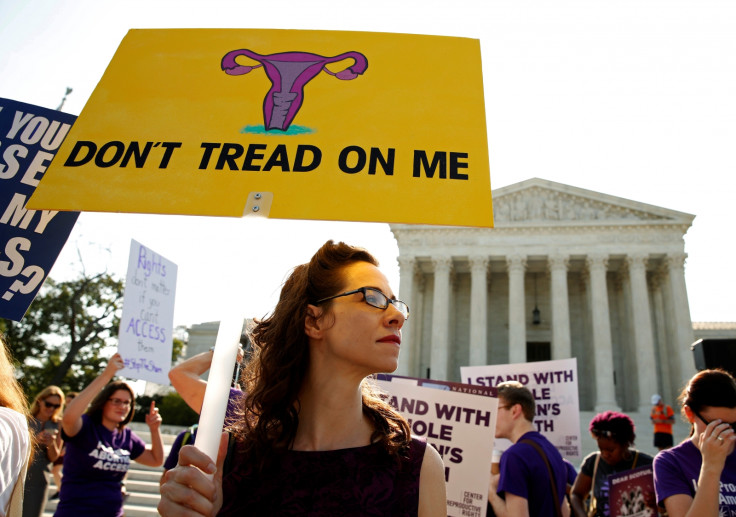 Ohio's Republican-controlled legislature passed legislation on Tuesday (6 December) banning abortions once a foetus can be detected - which can be as early as six weeks into a pregnancy.
The restrictive abortion measure, added to an unrelated child abuse bill, makes an exception if the mother's life is in danger but does not allow exceptions in cases of rape or incest.
If signed into law, physicians could face a year in prison for performing an abortion after a heartbeat is detected or if they fail to check for one before the procedure, The Huffington Post reported. Pro-abortion rights advocates note that the measure essentially prohibits abortion before most women realise they are even pregnant.
"After years of passing anti-abortion laws under the guise of protecting women's health and safety, they lay bare their true motives: to ban abortion in the state of Ohio," Dawn Laguens, a spokesperson for the Planned Parenthood Action Fund, said.
USA Today noted that the proposed abortion measure would put the state in direct violation of the Supreme Court's 1973 Roe v Wade granting nationwide rights to abortion. Under Roe v Wade, states are allowed to restrict only after viability, between 24 and 28 weeks. Similar bills have been blocked by the courts, The Washington Post reported.
However, some Ohio Republicans have said they became empowered to support the bill following President-elect Donald Trump's vow to appoint Supreme Court justices to overthrow Roe v Wade. "New president, new Supreme Court justice appointees, change the dynamic," state Senate President Keith Faber, a Republican, told WHIO-TV following the vote.
When asked if he believed the bill could withstand a constitutional challenged, Faber said he believed "it has a better chance than it did before."
The bill will now move to the desk of Governor John Kasich, a Republican. Kasich has not indicated whether or not he will sign the bill into law. He has 10 days, not including holidays and Sundays, to veto the bill.