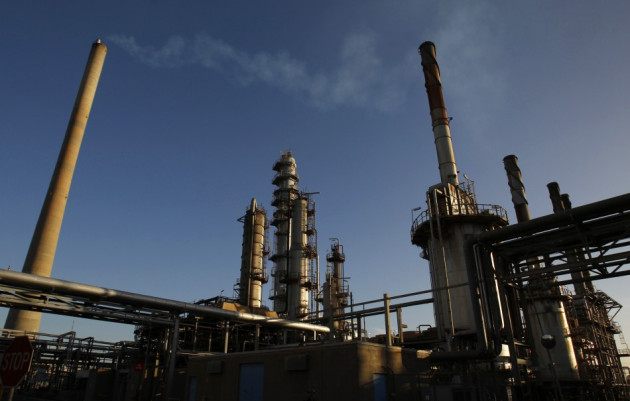 A "massive" oil deposit potentially worth some trillions of dollars has been discovered in southern Australia.
Brisbane company Linc Energy announced it has found untapped shale oil equivalent to hundreds of billions of barrels trapped within the rocks of the Arckaringa Basin, 1,000km northwest of Adelaide.
"[It could be] several times bigger than all the oil in Australia," Linc managing director Peter Bond told the Herald Sun. "The opportunity of turning this into the next shale boom is very real."
Two independent reports said the deposit holds ''unrisked prospective resource'' of up to 223 billion barrels of oil equivalent.
"That's massive," said Bond. "If it comes in the way the reports are suggesting, it could well and truly bring Australia back to [oil] self-sufficiency."
Linc's share price on the Australian stock exchange rocketed up 30 per cent in a day, to a 52-week pike of $2.82, closing at $2.67.
The deposit was valued about $20tn (£12.6tn) by South Australia state mining minister Tom Koutsantonis.
"If the reserves and the pressure were right over millions of years and the rocks have done the things they think they've done, they think they can extract vast reserves of oil out of South Australia which would have a value of about $20 trillion," Koutsantonis said.
However the valuation was played down by the company, as the ''unrisked prospective resource'' classification means that the actual size of the deposit was not certain and may not have commercial viability.
"That's not our valuation. I don't know who did that but someone's got a calculator out and come up with that number. We wouldn't put a valuation on it at this stage. It's too hard," Bond told Business Day.
However Linc was confident it was sitting on an ocean of black gold.
"Formations within the Arckaringa Basin have excellent resource play potential with total organic carbon levels, permeability, porosity and thickness that compare favourably to prolific US plays such as the Bakken and Eagle Ford," the company said.
It had asked Barclays to find a joint venture partner to develop the field.
"No matter how you look at it, it's big,'' Bond said.
"It's a multibillion-barrel opportunity, and that's a good news story. Three, four, five billion barrel resources are virtually unheard of these days, so even stressing this number down to the minimum number the experts stress it down to, it's still a big story.''