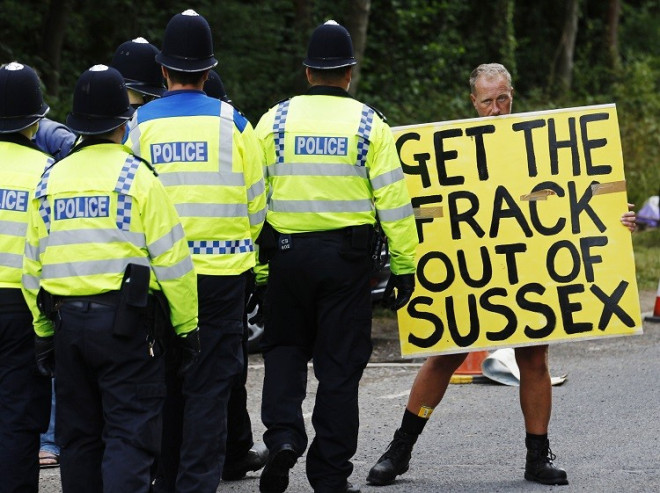 Oil-bearing shale reserves almost as large as those remaining under the North Sea have been found under swathes of southern England.
Scientists from the British Geological Survey (BGS) are poised to announce the discovery of shale rocks in an area that stretches from Weymouth in the southwest of England to the Weald in the southeast, including parts of Oxfordshire, reports the Times.
The report is expected to focus on the Weald area of Sussex, Hampshire, Kent and Surrey, and will say the earth holds rocks containing one-third as much oil as was discovered under the North Sea.
Scientists emphasise that this will have to be confirmed through test drilling, and extracted by the controversial "fracking" technique, which critics claim could seriously damage landscapes and wildlife.
The report was commissioned by the Department of Energy and Climate Change, as a counterpart to the survey that uncovered shale formations under northwest England large enough to meet Britain's gas needs for 40 years.
Some oil companies are already planning preparatory drilling, and the government is expected to be flooded with fracking applications from companies next year when it offers the next round of contracts.
However, anti-fracking campaigners have already prepared legal objections to plans to sink exploratory wells near Dorking, Surrey, in an area of outstanding natural beauty. Campaigners are also fighting drilling plans by oil firm Cuadrilla in Balcombe, West Sussex.
With an election year approaching, the Tories may be concerned about alienating voters in their heartland.
Earlier this month, Alastair Fraser, professor of petroleum geoscience at Imperial College London, told the Shale UK conference that rocks lying under southern Britain were likely to contain "significant quantities of oil".
"If we extract this oil it will help to fill the gap left by declining production in the North Sea. It will create jobs, energy security and a better balance of payments. The chancellor will be delighted, too."