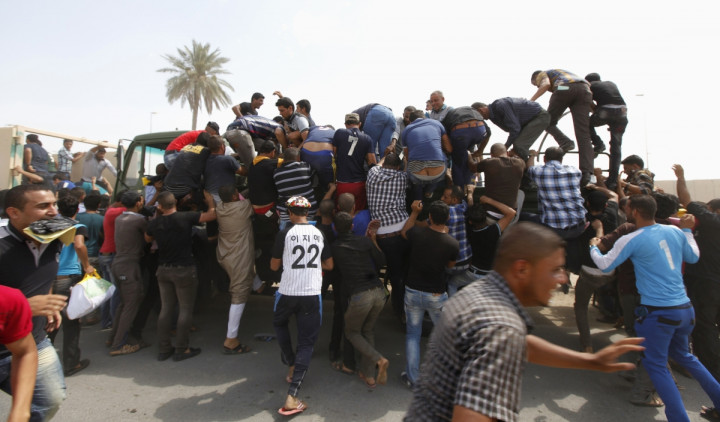 Brent Crude hit a nine-month high on Friday, settling above $113 a barrel amid confusion over the impact of an insurgency in northern Iraq on the country's oil exports.
Crude peaked at $114.69, its highest level since September, but had fallen to $113.20 at 1259GMT.
Olivier Jakob at Petromatrix consultancy told Reuters that market fears had been eased by a statement from the International Energy Agency.
"The market in general is trying to assess the risks on Iraq. There was a big market reaction and then the IEA said it did not see a risk to supplies so the volatility is reflecting this," he said.
In recent weeks Iraq has been producing 3.5 million barrels of oil a day, 2.8 million of which have been exported daily from southern routes. Baghdad's oil exports via the northern pipeline to Turkey have been stopped for months, following a number of attacks on the infrastructure.
The largest northern oilfield in Kirkuk, which supplies crude to Iraq's largest oil refinery at Baiji, has been secured by Kurdish forces.
US Crude was up 18 cents at $106.71, off a high of $107.68, also a nine-month high.
While Sunni insurgents have swept through northern towns and cities with relative ease, analysts believe the militias lack the firepower to win a battle for Baghdad.
Iraq's Prime Minister Nouri al-Maliki said the government would provide weapons to Iraqis that want to fight the insurgents, while Iraq's most senior Shia cleric has urged his followers to take up arms to defend themselves and holy Shia sites against the insurgents.