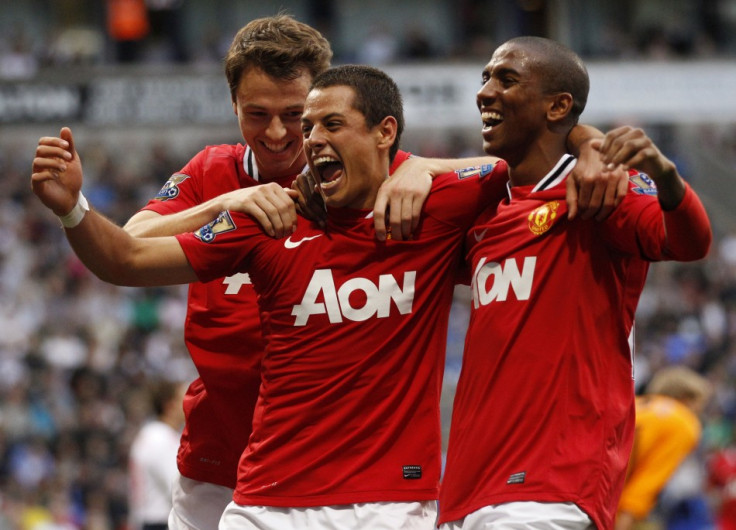 Manchester United star Ashley Young has revealed he snubbed a move to their bitter Premier League rivals Manchester City prior to his transfer to Old Trafford in the summer.
Young was one of the most coveted players in British football once he intimated he would leave Villa Park, and although the 26-year-old concedes he only ever wanted to join Manchester United once Sir Alex Ferguson's interest was made apparent, the winger claims he could have joined Manchester City.
Young ended his four year association with Villa in June earlier this year in order to sign a long term deal with the defending Premier League champions Manchester United, even though Manchester City reportedly offered the player more lucrative personal terms. The England international believes most players in world football would like to play for United given the option even if City's riches are also on offer.
The Manchester United star started the season in eye-catching fashion as Ferguson's side began the defence of their title in impressive fashion, and although Manchester City have since surpassed them in the Premier League title race, Young has no regrets about his decision.
"That's true," The Manchester United star told the Daily Mirror when asked about Manchester City's interest. "But as soon as I heard about Manchester United there was no other club for me.
"It's Manchester United. They are the biggest club in the world, and I think if you ask anyone who they want to play for the majority will say: 'Man United.' The fan base, the team and what they have won in the past is [all] amazing.
"I want to be part of that - and be able to bring the title back to United again and make history with a 20th."
Having rejected the inevitably rewarding advances of Manchester City, Young feels he has settled in very well at Manchester United.
"I feel I have settled straight away into the team, which for a club the size of Manchester United isn't easy.
"But I believe in my ability and feel it was easy to fit in, especially as I know some of the boys and the team spirit they have."
Since Manchester United's Champions League elimination a fortnight ago, Young has been a substitute for their two subsequent matches against Wolves and QPR.