Codex Amiatinus: Oldest Latin ​​Bible was made from over a thousand animal skins
The Bible will form part of a wider Anglo Saxon display.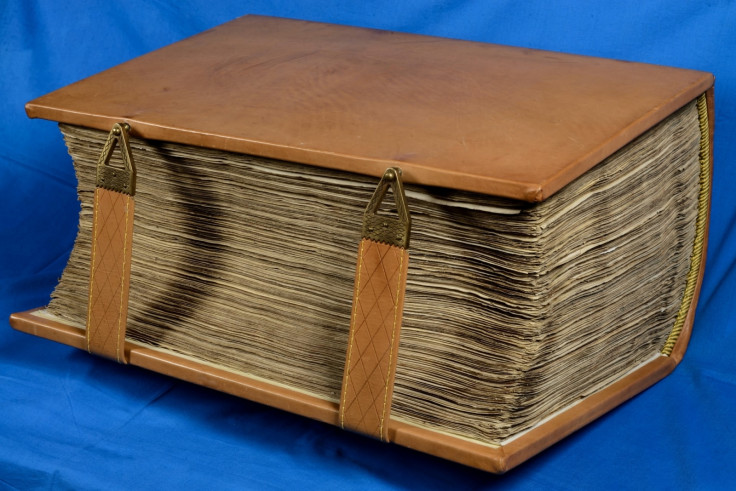 The oldest Latin Bible in the world is set to make its return to British shores for the first time in more than a millennium.
The Codex Amiatinus was a Bible created by monks in Northumbria back in 716, after which it was gifted to Pope Gregory II.
But on Thursday (30 November), the British Library revealed that as part of a landmark exhibition for 2018, the bible would be returning to the UK for the first time in 1,302 years.
The bible will be displayed as part of a wider exhibition looking at the art and culture of Anglo Saxon Britain.
The library's head of medieval manuscripts said: "It is the earliest surviving complete Bible in Latin. It has never been back to Britain in 1,302 years but it is coming back for this exhibition. It is very exciting.
"I've been to see it once and it is unbelievable. Even though I'd read about it and seen photographs, when you actually see the real thing ... it is a wonderful, unbelievably impressive manuscript."
The Bible is so well-known partly because of its size, more than a thousand animal skins were used to create it which made it almost half a metre high and weighing in at 34kg.
The Bible is on loan from the Laurentian library in Florence and will be on display with other Anglo Saxon artefacts such as the manuscripts of Beowulf and the Junius Manuscript on loan from the Bodleian Library.
Bready added: "The Anglo-Saxon period saw the formation of the kingdom of England and the emergence of the English language and English literature. Anglo-Saxon Kingdoms will be the most spectacular exhibition to date of manuscripts and related objects covering the whole Anglo-Saxon period."