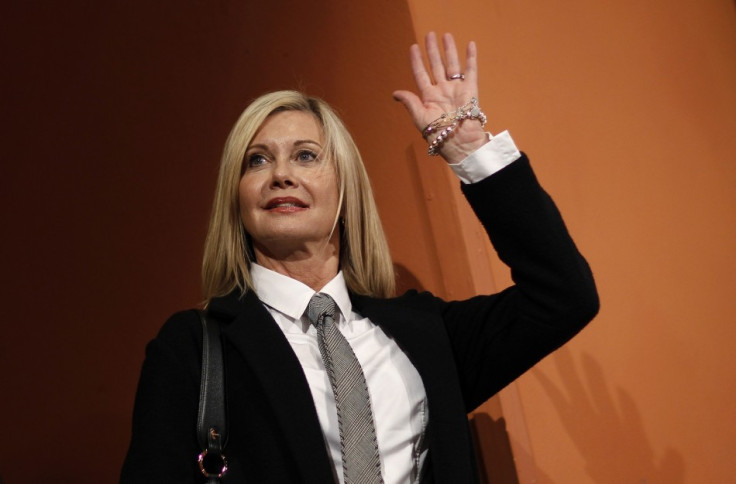 Olivia Newton-John has revealed she is battling cancer again, 25 years after she was first diagnosed with the illness.
Earlier in May, the 68-year-old singer and actress– best known for playing Sandy in Grease – postponed her June US and Canada tour dates believing she was suffering from sciatica. She now knows that the severe back pain she was experiencing is a result of the disease spreading to her spine.
On Tuesday (30 May) the four-time Grammy award winner announced she was "reluctantly" cancelling her forthcoming concerts and planned meet-and-greet events.
"The back pain that initially caused her to postpone the first half of her concert tour, has turned out to be breast cancer that has metastasized to the sacrum," a statement from the star read.
"In addition to natural wellness therapies, Olivia will complete a short course of photon radiation therapy and is confident she will be back later in the year, better than ever, to celebrate her shows."
Newton-John was originally diagnosed with breast cancer in 1992 and went on to become an advocate for health awareness, becoming involved with various charities, health products and fundraising efforts after beating the illness. In 2008, she set up the Olivia Newton-John Cancer and Wellness research centre in Melbourne, Australia.
The tour cancellation was a big deal for Newton-John, who is known for her professionalism.
On 13 May, the official Olivia Newton-John Facebook page announced that the singer was sad to postpone some forthcoming shows. It read: "I am disappointed too! We are rescheduling as soon as possible. I have had a long running issue with sciatica and I need to take this time to rest and deal with this very painful condition.
"My husband John is taking great care of me and I want to thank all my family, friends and fans for their concern, love, support and good."
The long-time activist for environmental and animal rights issues will undergo treatment and expects to return to the stage later in 2017.