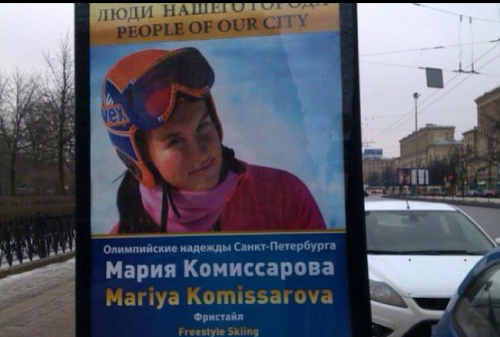 23-year-old Russian ski cross skier Maria Komissarova has suffered a broken and dislocated spine after falling during a practice session at the Sochi Winter Games in Southern Russia.
Komissarova was at Rosa Khutor Extreme Park practising on the 1200m PSX Olympic ski cross venue and fell while exiting the third jump. After being treated at the scene she was transferred to the Krasnaya Polyana Hospital Number 8, built specially for the Games, where she underwent emergency surgery.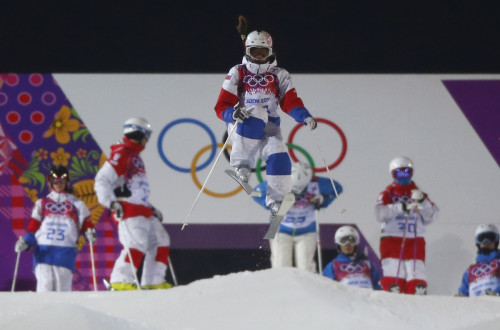 A source close to the Russian camp confirmed she had suffered fractured vertebrae and would play no further part in the Sochi Winter Games. In a statement the Russian Freestyle Federation said:
"Maria Komissarova received a serious injury today during training. She was urgently taken to hospital. Doctors carried out the necessary examination and took the decision to operate on the spot."
Komissarova became the first Russian woman to win a ski cross medal at the 2012 World Cup in Grindelwald, Switzerland, but shortly afterwards underwent surgery on a leg and was unable to compete for six months. The Russian Freestyle Federation named her "face of the year" in 2012. Her Facebook page carries messages of support from her fans.
Ski cross is an event where four skiers race downhill negotiating steep drops, turns and jumps in a race to the finish. IOC President Thomas Bach admitted the event could be risky but described Komissarova's accident as "unfortunate" and believed the accident had nothing to do with conditions at the course.
Although there have been several accidents at Sochi, Komissarova is the most high-profile figure to be injured. At the 2010 Vancouver Games Georgian luger Nodar Kumaritashvili was killed when his sled smashed into a steel post. Kumaritashvili remains the only competitor killed during the event, though at Innsbruck in 1964 two competitors died during practice sessions, including Polish-born English luge racer Kazimierz Kay-Skrzypecki.