The stuntman who provided one of the highlights of the London 2012 Olympics by jumping out of a plane dressed as James Bond during the opening ceremony has died in a wing-diving accident.
Mark Sutton, 42, was killed after he crashed into a mountain in the Swiss Alps town of Martigny. He was reportedly taking part in a three-day wing-diving event when his suit failed after jumping from a helicopter.
Wing-divers wear a special suit which allows them to glide through the air before a parachute is deployed to help them land.
According to Swiss media, Sutton and a colleague were attempting to land near the village of Le Peuty after jumping from a height of 10,800 feet (3,300 metres).
Sutton, a former army officer, is believed to have died instantly after hitting a rock on his fall. He had been invited to take part in the event with 19 other wing-divers.
An investigation has been launched into the accident.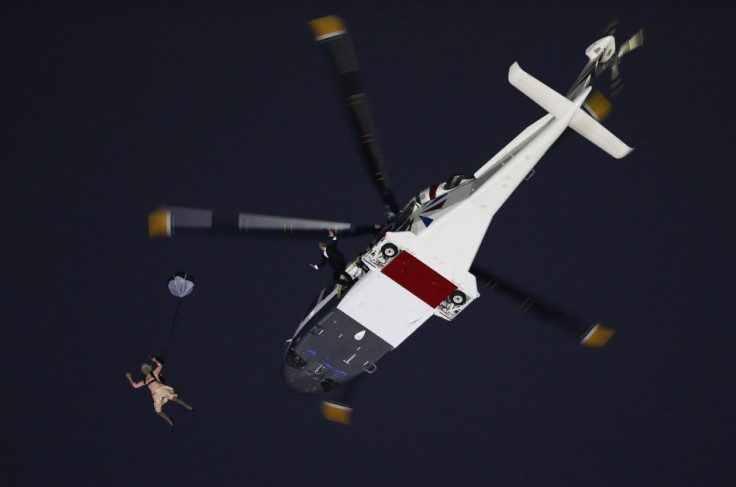 Sutton was best known for being the body double of Daniel Craig's James Bond when he and fellow stuntman Gary Connery - who dressed as the Queen - arrived at the Olympic Staduim via parachute.
After news of Sutton's death broke, Connery tweeted: "All you jumpers/flyers out there, stay safe, make wise choices and know your limits and your locations. Live to tell your stories. One love."
Connery told the Sun Sutton was a "smart, articulate and funny" person.
He added: "In any sport where you share a common bond you can make friends in a heartbeat that last a lifetime.
"My relationship with Mark was like that."