Katherine Grainger and Anna Watkins led throughout in the final of the women's double sculls to claim a sixth gold medal for Team GB at the London 2012 Olympics.
It was the second gold medal for Britain's rowing teams and one which brought great joy for Grainger who had waited 12 years to celebrate victory after three silver medals at the last three Olympic Games.
For Grainger it had all started at Sydney 2000 and she was clearly overcome with emotion as she celebrated with Watkins, the duo finishing well clear of Australia who claimed silver, while Poland took the bronze.
"It was worth the wait. Steve Redgrave promised me there would be tears of joy this time and they are. For both of us we knew we had the goods to perform and it was about delivering," said Grainger.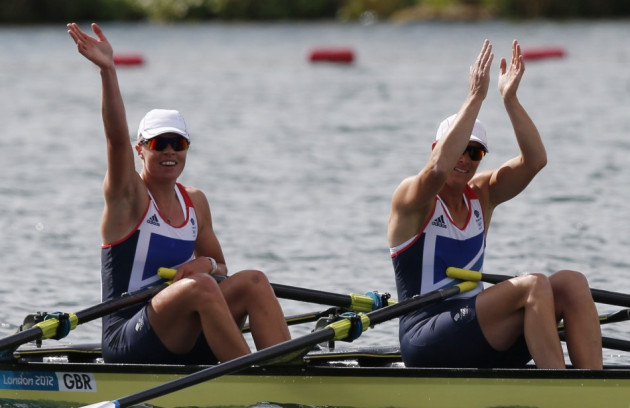 "To be honest, I feel this medal of all of them is the people's medal," says Grainger. "So many people have been behind me and supported me. It's off the back of everyone I've ever worked with and rowed with. Every single person's been a part of this. It makes the medal feel even more special."
In the first final of the day Great Britain had an outside chance of a medal in the men's heavyweight quadruple sculls as Stephen Rowbotham, Charles Cousins, Tom Solesbury and Matt Wells attempted to cause an upset.
The German boat stormed into an early lead and with 1000m to go they looked uncatchable, while the British quartet came through the half-way stage lying in third place as they pushed hard to try and claim an unlikely medal.
However, they faded in the latter stages to come home in fifth place, with Germany taking the gold, ahead of the favourites Croatia who survived a late attack from the Australian crew who claimed bronze.
Next up in the men's pair were the duo of George Nash and Will Satch who were competing against the outstanding favourites Eric Murray and Hamish Bond of New Zealand who had obliterated the rest of the field in qualifying for the final.
It was France that took a surprise lead but by the half-way stage New Zealand had moved into a 1.5sec lead and continued to extend their advantage as they stormed to take gold with a dominant performance.
France managed to hold on for second place, but a brilliant final push from Nash and Satch saw them come home to claim the bronze and win yet another medal for Team GB at Eton Dorney.
"It feels really good. I can't really believe it. Six months ago I didn't even think I would be coming here as a spare, I don't know about George. We tried to keep it simple, raw and basic," Satch told the BBC.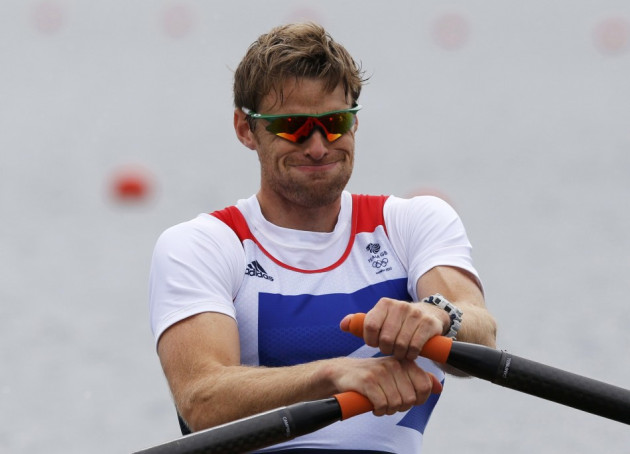 There was yet more success in the final race of the day as Alan Campbell fought hard to win a bronze medal in the single's sculls as he was spurred on in the last 500m by a vocal and supportive crowd.
Mahe Drysdale of New Zealand put in a brilliant second half of the race to win the gold as he hold off the challenge from Synek Ondrej who had lad at halfway but had to settle with silver.
Campbell was pushed all the way by Lassi Karonen of Sweden but he brought home the medal and was visibly exhausted after the race.
""I'm really pleased it is another medal for Britain. I'm just so sore, I'm so tired. It was disappointing to come away from the last Olympics with nothing," said Campbell. "I'm proud and I'm pleased for the crowd. They really lifted me. Knowing almost 100 per cent of the shouts were for me, I knew it was now or never to secure a medal."