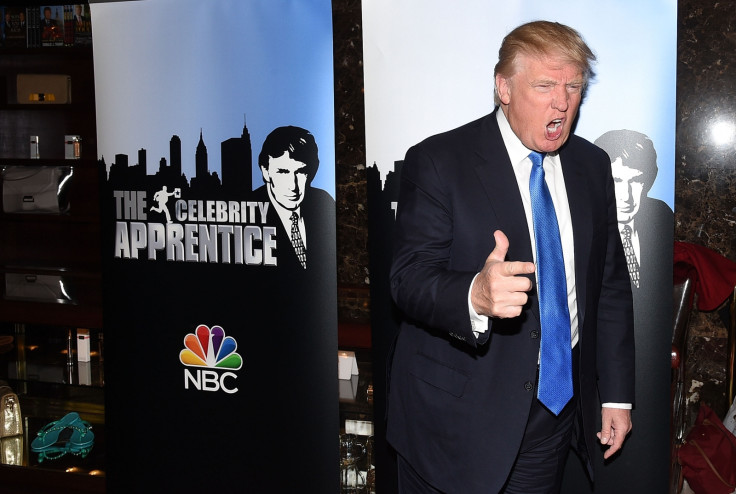 Donald Trump's senior advisor has come forward to defend his decision to continue as an executive producer and profit participant on the Celebrity Apprentice, even after taking office in January. Speaking to CNN on 9 December, Kellyanne Conway said that the president-elect planned to use his "spare time" to work on the show.
"He's a very transparent guy. Everyone can see what he's doing, and the fact is that he is conferring with all types of experts who tell him what he can do and not do as President of the United States," Conway said. "If this is one of the approved activities, then perhaps he will consider staying on."
Stressing that the president could use his free time as he pleased, she criticised Barack Obama and claimed that he spent too much time playing golf. "Were we so concerned about the hours and hours and hours spent on the golf course by the current president? I mean presidents have a right to do things in their spare time or their leisure time. I mean nobody objects to that," she told New Day host Alisyn Camerota.
However, when asked if Trump himself would continue to play the game after becoming president, Conway explained: "Maybe he will be. It certainly seems like there is a lot of time to do it based on recent precedent while you're president of the United States. Whether it's President Obama or President Donald Trump, the idea that these men are going to be all work and nothing else all the time is just unrealistic because it's never happened in our lifetimes."
Variety first reported that Trump would remain an executive producer on NBC's Celebrity Apprentice – the revival of 2015 show which will begin airing on 2 January 2017. Since then there has been widespread criticism of the president-elect's choice to be involved in the series.
The reality contest's new host Arnold Schwarzenegger however, has come forth to defend Trump and compared it to his own when serving as governor of Florida. "I knew from the beginning that [Trump] is executive producer on the show," Schwarzenegger said during a Q&A session. "It is no different then when I was governor. My credit on Terminator said 'Arnold Schwarzenegger' when I was governor. I made royalties. That didn't change."