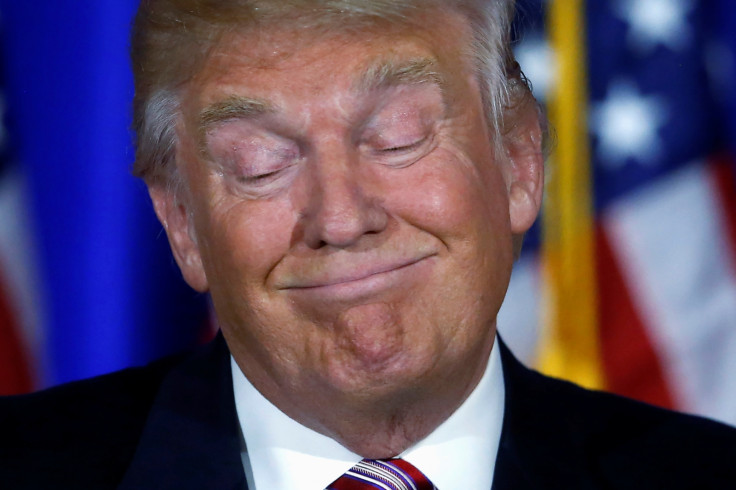 Some Americans may have learned to love GOP presidential candidate Donald Trump during his stint as the tough boss of NBC's reality show The Apprentice and The Celebrity Apprentice, but one network boss said that Trump is "demented, toxic and pompous."
NBC's Entertainment Chairman Robert Greenblatt said Trump is a "pompous businessman turned reality TV star who thinks speaking his mind is refreshing."
Greenblatt called Trump "corrosive and toxic because his 'mind' is so demented," adding that his impact will "unfortunately linger long after he's been told to get off the stage."
The rant, which has since been removed, was posted on Greenblatt's private Facebook page and discovered by the New York Post's Page Six gossip site.
Bad feelings between Trump and the networkhave been simmering for some time. Trump has often boasted on the campaign trail about his enormous positive effect on NBC's TV ratings while he was at the centre of the two reality shows.
Trump was already the host of Celebrity Apprentice when Greenblatt stepped into his role in 2011 and the show continued for four more years.
NBC and Trump parted ways in 2015 after the candidate's incendiary comments about Mexican immigrants, saying many of them were criminals and rapists. When the network refused to air Trump's Miss Universe beauty pageant, the candidate sued. It has since been settled.
Ironically, Greenblatt can be "credited as the man who helped make Trump more famous," a source told Page Six. Early in August the NBC boss told a group of reporters in Beverly Hills that Trump will "never be back on Celebrity Apprentice as long as I'm here."
Trump, 70, was the host and star of The Apprentice and The Celebrity Apprentice for 14 seasons. The new Celebrity Apprentice is scheduled to premiere in 2017 and will be hosted by former California governor Arnold Schwarzenegger.