US President-elect Donald Trump has called Scottish first minister Nicola Sturgeon to discuss Scotland's "long-standing relationship" with the United States. The billionaire's mother hails from the Isle of Lewis, in the Outer Hebrides, and he owns the Trump International golf course in Aberdeenshire and Turnberry in South Ayrshire.
But in the aftermath of his presidential victory in November, Sturgeon said that the shock result was "not the outcome I had hoped for". Sturgeon even stripped Trump of his role as business ambassador for Scotland a year-to-the-day before their latest phone call, after the property mogul called for a "total and complete shutdown of Muslims entering the United States".
On Friday 9 December, the Scottish Government described the phone call as a "brief introductory conversation" in which the pair discussed "the long-standing relationship between Scotland and the United States".
"The first minister offered her congratulations and, reflecting on the letter she sent him following the election, expressed her belief in the values Scotland and the United States share," the statement read.
"The First Minister and the President Elect also discussed the longstanding relationship between Scotland and the United States."
Sturgeon had expressed her support for Democratic candidate Hillary Clinton in the lead up to the vote and said she was disappointed that Clinton "will not be America's first woman president". But despite backing his rival, the statement said the Scottish National Party (SNP) politician congratulated him and said that she hopes he promotes the "fundamental values of equality, tolerance, diversity and human rights for all".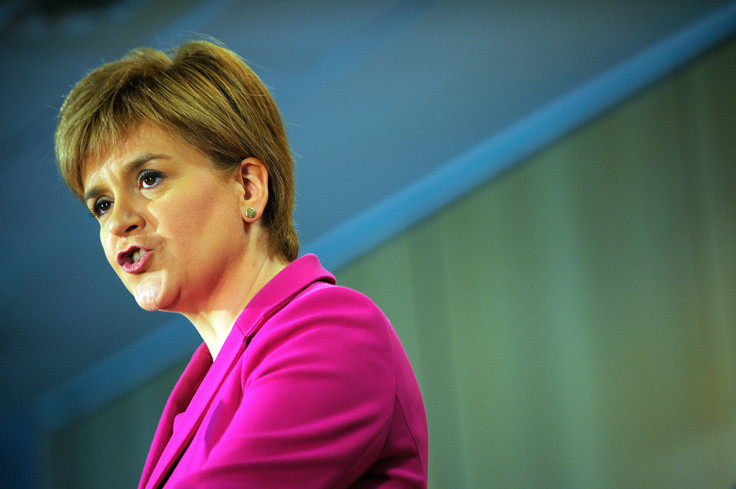 Trump's mother, Mary Anne Trump, nee MacLeod, lived in a small Gaelic-speaking village called Tong before she travelled to the US 1930, aged 18. She married Fred Trump, the son of German immigrants.
Trump was reportedly invited for a state visit to the UK by British prime minister Theresa May shortly after his election win.
Trump is no stranger to controversy in Scotland. Last year he caused outrage when he compared a wind farm development near one of his golf courses to the 1988 Lockerbie bombing disaster. In the wake of a visit to the country, a campaign was established called "Scotland Against Trump".