One Billion Rising is the biggest mass action to end violence against women in history. The campaign, launched on Valentine's Day three years ago, started off as a call to action based on the statistic that one in three women will be raped or beaten during her lifetime.
With the world's population at seven billion, this means more than one billion women and girls are under threat. Around 35% of women worldwide have experienced violence at the hands of a partner or stranger in their lifetime. On average, 30% of women who have been in a relationship report they have experienced some form of physical or sexual violence by their partners.
For survivors of violence, impunity is an issue that prevents their attacker being brought to justice – an impunity that exists as a result of poverty, conflict, capitalism, racism and the patriarchy.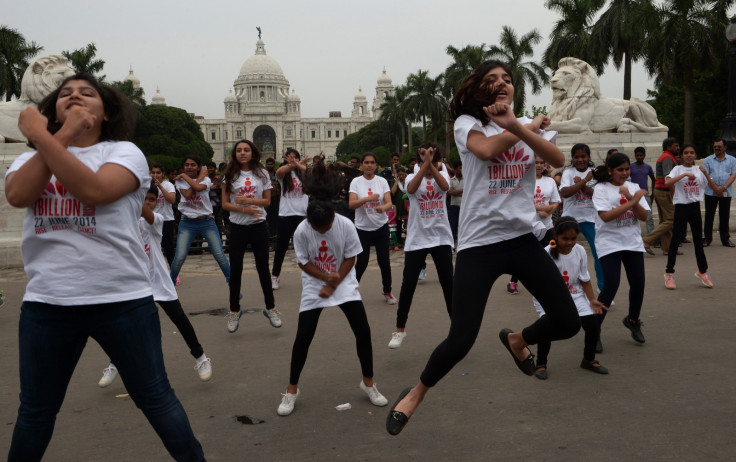 What is One Billion Rising?
The One Billion Rising campaign is part of the V-Day movement on 14 February, a global activist movement to end violence against women and girls inspired by Eve Ensler's play, The Vagina Monologues.
"Every February, we rise – in hundreds of countries across the world – to show our local communities and the world what one billion looks like and shine a light on the rampant impunity and injustice that survivors most often face," the campaign reads.
"We rise through dance to express joy and community and celebrate the fact that we have not been defeated by this violence. We rise to show we are determined to create a new kind of consciousness – one where violence will be resisted until it is unthinkable."
Last year, events took place in 190 countries, where women, men and children came together to protest outside police stations, court houses, government offices, schools, work places, embassies and homes – the latter being the most dangerous place for a woman. Around 5,000 organisations have supported the campaign.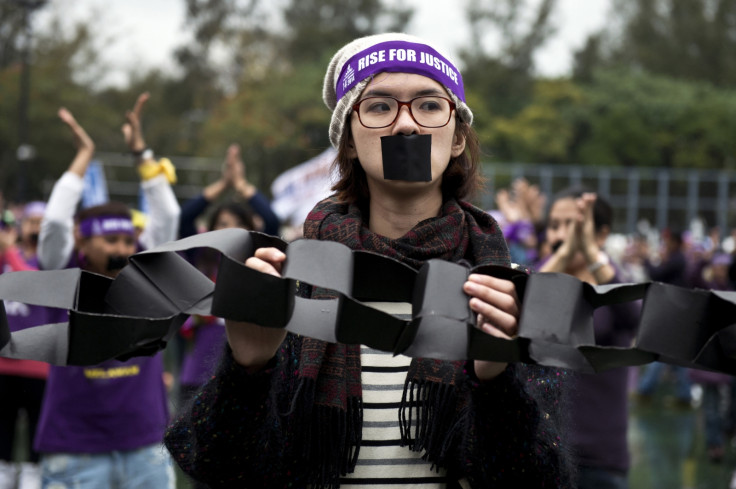 How can you get involved?
In 2015, One Billion Rising is calling for a revolution, with events are taking place across the world. Efforts in the UK are focusing on issues of abuse and young people, which will start with a gathering in London's Marble Arch for a day of music, poetry, dancing and performance to highlight the scale of the problem.
Alongside the London event, there are others going on across Britain too. There are hundreds of events across North America, Asia, Australia, Africa and South America. You can find an event near you on One Billion Rising.
You can tweet about events and activities for One Billion Rising using the hashtag #Rise4Revolution.