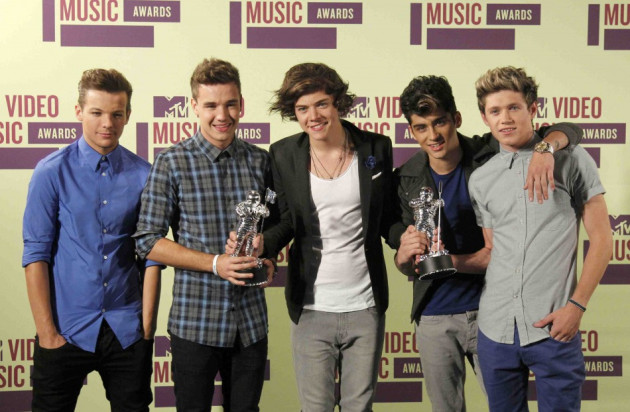 Fans have been eagerly awaiting the release of One Direction's film This is Us since it was first announced that the boyband were preparing to make their big screen debut.
But Morgan Spurlock's 3D documentary, which charts the meteoric rise of the teen sensations who found fame on the X Factor in 2010, has received mixed reviews following its premiere at London's Leicester Square.
While some critics hailed the 90-miniute film, which gives an insight into what life is really like for Harry, Niall, Zayn, Liam and Louis, as a must-see film heading straight for the top of the box office, others offered more scathing feedback.
The Independent gave the movie a lukewarm three-star rating, despite noting that it bears similarity to Richard Lester's iconic Beatles film A Hard Day's Night.
"The documentary is by turn revealing and strangely evasive," the publication said of the group's attempt to crack the film industry.
"Although the girls adore the band and respond to them with hysterical enthusiasm during the concert sequences [very effectively filmed in 3D], the band members' own love lives are strictly off limits. There's no sign of a Cynthia Lennon or Yoko Ono here."
The Huffington Post said: "If you're after something thought-provoking and sociologically investigative, check out instead Channel 4's 'Crazy About One Direction'. But even the most rabid devotees in that documentary won't feel sold short by the amount of One-Directionness on display in 'This Is Us'. Which is fine and dandy, if you're a fan and the wrong side of the world from their next gig."
MTV's Joanne Dorken suggested that while the film was somewhat predictable, it was a competent, enjoyable enough movie.
"It's the tender moments between the boys and their families and the strong brotherly bond each member has with one another that gives This Is Us the edge over other films of its kind," she writes.
"The key message in the movie is clear... while they may be plastered on the walls of girls across the world, selling out arenas and stadiums and breaking every record possible, they are just five normal lads living their dream, which was endearing and heart-warming to watch."
One Direction: This is Us will be released in UK cinemas on 29 August.