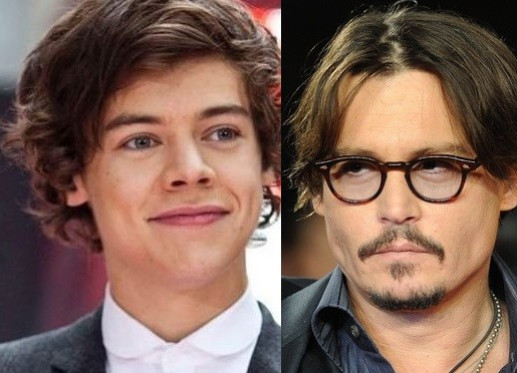 One Direction star Harry Styles has confessed to stealing from Johnny Depp's Hollywood mansion.
The 19-year-old revealed he pilfered a bar of soap from the Pirates of the Caribbean star's bathroom during a tour of his home.
Styles, who is in the world's hottest boyband, said that he was invited along with his bandmates Zayn Malik, Louis Tomlinson, Liam Payne and Niall Horan to Depp's home for a private gig after his children missed one of their concerts.
The teen heartthrob says during his visit he was so star-struck that he decided to take a memento from the mansion to remember his experience.
"I stole soap from his bathroom," Harry admitted to US Weekly. "My friend told me, 'You have to take something.' So I apologise to Johnny now."
Meanwhile, Styles also revealed he had no plans to change his signature hairstyle any time soon
"It's a constant evolution," he said of his much-loved locks. "Just don't expect a buzz cut. I don't look good in a swim cap."