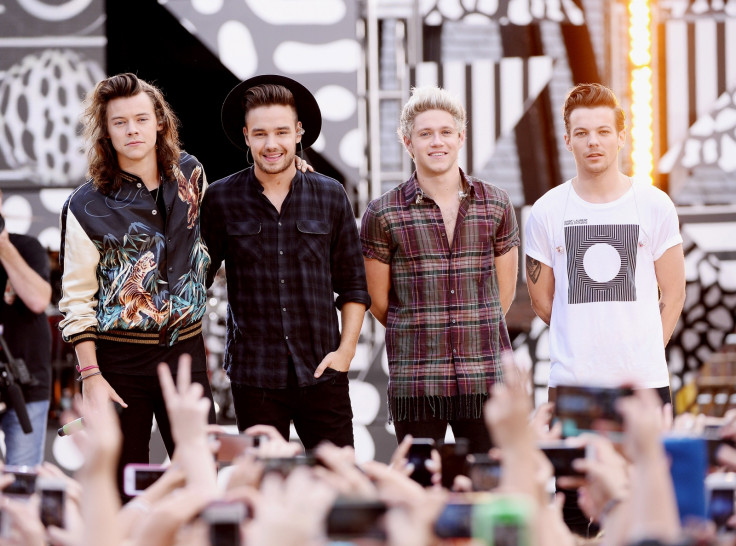 One Direction announced on 24 August news that no Directioner ever wanted to hear - all four remaining band members; Harry Styles, Niall Horan, Liam Payne and Louis Tomlinson will be going their separate ways come March next year. Whilst many fans were sent into a panic following the news, they at least had respite the split was not going to happen immediately, as the boys insisted they would complete their On The Road Again tour and other promotional commitments lined up for the beginning of 2016.
On the surface, fans might have simply accepted this as a gesture of goodwill from the grateful singers, who have credited their worldwide fame to their adoring fans numerous times, since their X Factor days, but there is no question the surprise announcement they are breaking up is just as much to do with money-making, as it is easing the fans into a life post-1D.
And what a lot of money they have made since the band's formation on the Simon Cowell-fronted reality show, with recent reports from the Daily Mail suggesting each member had made an estimated £27m ($44m) since they got together five years ago. Even Zayn Malik, who left the band earlier this year to pursue a solo career is said to have made the same amount. Whilst a lot of the cash might have gone on fancy clothes, nights out, cars and mansions, what all five boys certainly do is take care of their families with their colossal earnings.
Back in 2013, 22-year-old Malik, who has regularly been seen out and about with his mother Tricia, has bought her a new four-bedroom property in his hometown of Bradford, West Yorkshire. Not only that but he also forked out a further £200,000 on a new-build home in Dorset in 2014 for his then-fiancée Perrie Edward's parents.
Styles is said to have made monetary contributions to his loved ones a routine, sending his mother monthly allowances, whilst Horan decided to pay off mother Maura's mortgage. Soon to be a parent himself, Tomlinson has also treated his family over the years, even going so far as to hire his mother Johannah and his sister to work for him. He also reportedly paid for Johannah's wedding to her partner Daniel Deakin last year.