Kurt Cobain: Courtney Love writes heartbreaking note to Nirvana frontman over Instagram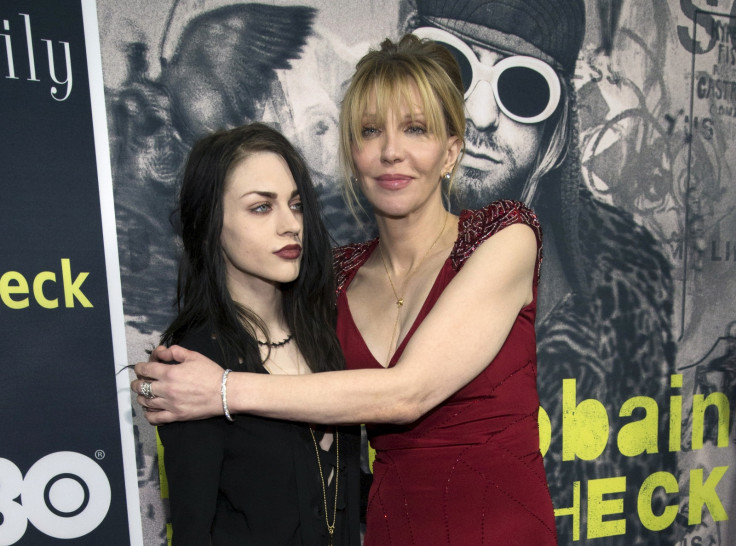 Courtney Love and Kurt Cobain were only together for three short years but there's no arguing that the pair had one of the most documented celebrity relationships, at the time of them being a couple and for many years after. And despite it being more than 20 years since Cobain took his own life at the age of 27, it seems as if Love is still mourning her late husband's death, after she posted a heartbreaking message to the Nirvana frontman.
The couple's daughter Frances Bean Cobain celebrated her 23rd birthday on 18 August, and feeling nostalgic, Love took to Instagram on 22 August to share some photos of herself, her late husband and their daughter when she was just a baby. Love also penned a touching message alongside the image, writing: "Makes me feel so sad. Our baby is all grown up now. Jesus Kurt look at her face, what on earth were you thinking..!?!? God I miss you, we all miss you #family #memories #turnbacktime #lovehim".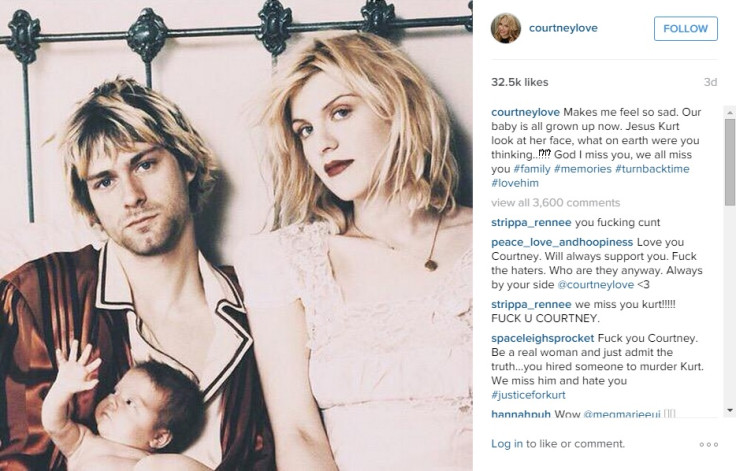 It is unclear when the iconic couple first met. They officially began dating towards the end of 1991 and married on Waikiki Beach in Honolulu, Hawaii in February 1992. On 18 August of the same year, Love gave birth to their only child, Frances Bean.
A couple of days prior to her moving message, the Sons Of Anarchy star seemed in brighter spirits when looking back on her time spent with Cobain. Sharing a shot from the same photoshoot, she had accompanied the photo with the words: "My greatest love and our precious Bean #missyou #memories".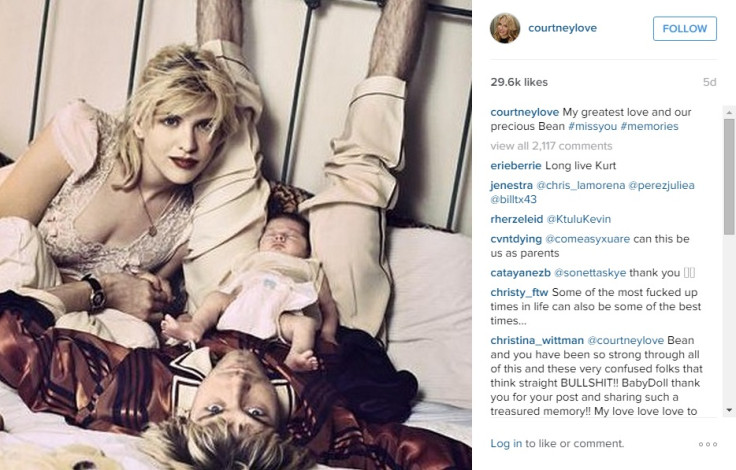 Love and Frances recently co-produced a documentary about Cobain entitled Montage Of Heck, after a compilation cassette that he made in 1988. The collage was made up of sounds from Cobain's record collection and manipulated recordings from the radio, as well as snippets of Nirvana songs. The film premiered at Sundance Film Festival in Utah in January and aired on HBO for a wider audience in May.
When Love and Cobain met they were both musicians, him famously fronting well-loved band Nirvana and she singing and playing guitar in the Los Angeles rock group, Hole. Love continued to be involved with music after Cobain's death, releasing her new single, Miss Narcissist, in May of this year. She has also dabbled in acting, starring in a number of television series including Sons Of Anarchy, Revenge and most recently, Empire. Frances is also heavily involved with the arts, concentrating mainly on producing and film-making.
© Copyright IBTimes 2023. All rights reserved.