He may be known as Taylor Swift's boyfriend to some but Calvin Harris is a success in his own right. The Blame hitmaker has been named the highest-paid DJ in the world for the third year running.
According to Forbes, Harris, 31, earned a staggering $66m (£41.7m) in the last 12 months, putting him at number one on their Electronic Cash Kings 2015 list. The Scottish musician is believed to have earned the bulk of his income from performing live shows, which includes a residency in Las Vegas and appearances at music festivals around the world, in addition to endorsement deals and his lucrative contract with Emporio Armani as an underwear model.
In June 2015, it was revealed that the Summer chart-topper and his pop star girlfriend Swift managed to trump spouses Beyonce and Jay Z as the highest-paid couple in, music with combined earnings of $146m. When he was crowned the top-earning DJ for the first time in 2013, Harris told Forbes: "The rise of dance music has been astronomical... I happened to be in the right place at the right time."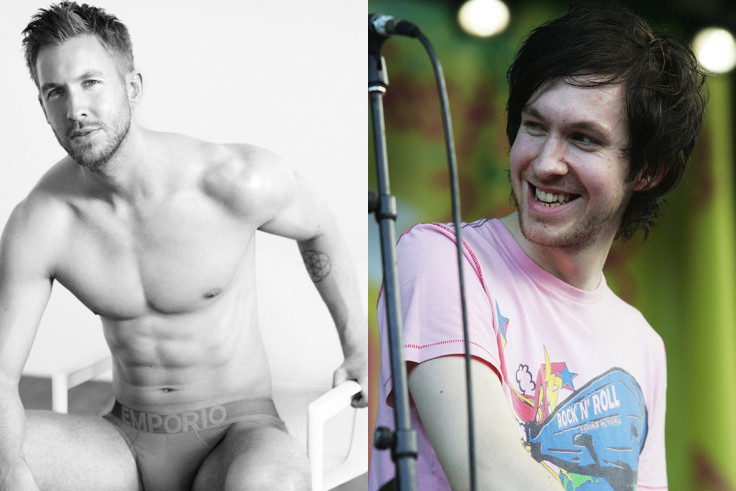 Taking second place on the 2015 list is French DJ David Guetta, 47, who is said to have earned $37m in the last year. Guetta's income streams included performing 30 concerts in Las Vegas and holding a weekly residence on the party island of Ibiza. Dutch DJ Tiesto, 46, ranks in third place with an income of $36m after performing an incredible 100 shows in the last 12 months, while he has also scored endorsement deals with fashion designer brand Guess and soft drink 7 Up.
Following Tiesto is Skrillex, 27, with estimated earnings of $24m thanks to a string of live performances. The publication calculates that the musician has earned approximately $71.5m in the last four years. The reported earnings have been based on income from live shows, merchandise sales, endorsements, music sales and other business ventures.
The full Electronic Cash Kings list of 2015 is as follows:
1. Calvin Harris – $66m
2. David Guetta – $37m
3. Tiesto – $36m
4=. Skrillex – $24m
4=. Steve Aoki – $24m
6. Avicii – $19m
7. Kaskade – $18m
8=. Martin Garrix – $17m
8=. Zedd – $17m
10. Afrojack – $16m