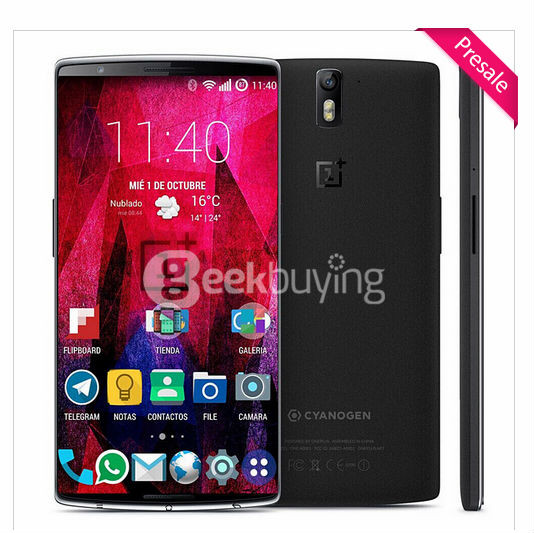 OnePlus 2 has recently been hogging the limelight, given its highly-anticipated power-packed hardware specifications including Snapdragon 810 v2.1 processor, "lightning quick" fingerprint scanner and USB Type-C port.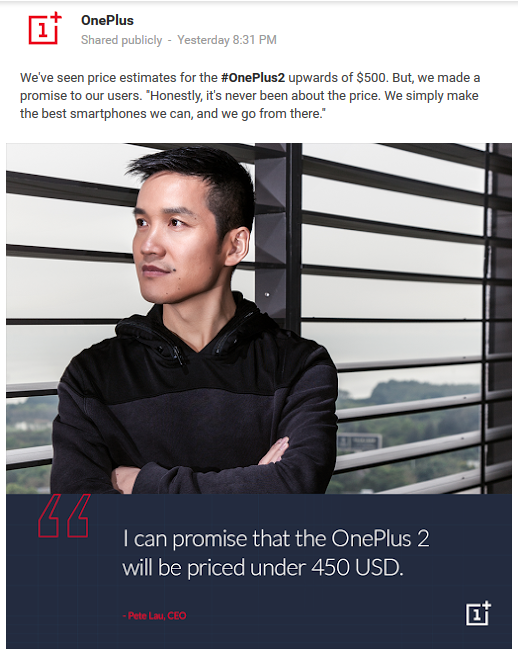 OnePlus CEO Pete Lau has just hinted at the price for the upcoming successor to OnePlus One. His Google+ post suggests the OnePlus 2 will be priced under $450. The phone is set for a virtual reality launch on 27 July.
The company's CEO had earlier teased on his Weibo account that the upcoming OnePlus 2 smartphone could come with a full-metal construction. A freshly leaked render of the smartphone's rear panel (via Weibo) shows an all-metal body and chassis, strengthening the claim.
Among other features, the OnePlus 2 is expected to be sleeker than its predecessor and incorporate a single-sensor camera with a dual-LED flash. The leaked rendering also reveals a 3.5mm headphone jack at the top and the volume rocker button at the top right of the smartphone.
What's still missing is the release date.