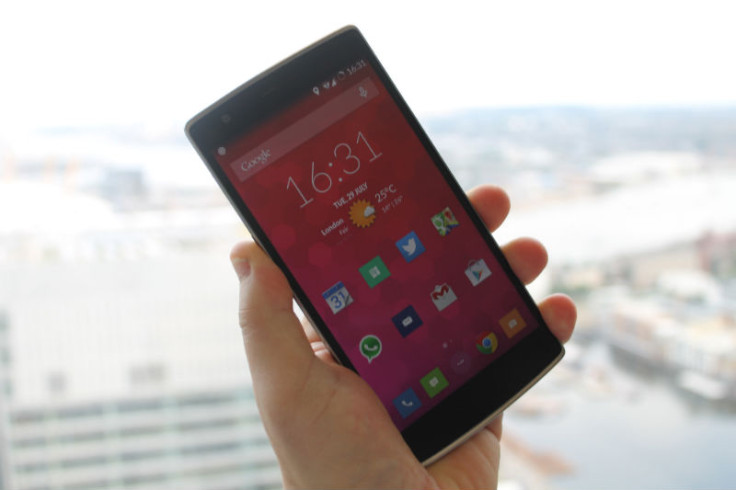 Chinese smartphone brand OnePlus, which impressed smartphone buyers across the world with its 'flagship killer' OnePlus One, is all set to officially launch the successor to One, called the OnePlus Two during Q3 2015.
OnePlus Two has generated increased pre-release hype mainly owing to the fact that potential buyers expect it to be a budget phone with high-end specifications similar to its predecessor.
The technical aspects of OnePlus Two are yet to be made official. However, this could change as a new benchmark test apparently reveals technical specifications that are widely believed to be that of the next-gen OnePlus One.
As per a new GeekBench benchmark test, quoted in turn by PhoneArena, a new OnePlus smartphone bearing model number A2001 has been accorded benchmark scores.
PhoneArena hints at the above device being the OnePlus Two despite the fact that the GeekBench listing mentions the name of the handset as OnePlus One.
However, the OnePlus One is identified with the model number A0001, therefore the device listed on GeekBench could be an advanced OnePlus One smartphone; these apprehensions get a boost when we consider the fact that the device (listed on GeekBench) is shown to have comparatively advanced technical specifications.
The OnePlus device, on GeekBench, incorporates a Qualcomm Snapdragon octa core processor clocked at 1.55 GHz. The original OnePlus one comes with a quad-core Qualcomm Snapdragon 801 processor clocked at 2.5GHz.
Also, One Plus' CEO Peter Louis had earlier thrown enough hints that there will be an octa-core Qualcomm Snapdragon 810 processor incorporated in the OnePlus Two.
Apart from the aspects concerning the chipset, the apparent OnePlus Two which passed the benchmarks is shown to run the more recent Android 5.1 out of the box. A 3GB RAM is also shown to be fitted onboard this benchmarked smartphone.
OnePlus Two release: What else do we know?
Once officially released, OnePlus Two will in probability feature support for MicroSD card and dual SIM-cards; these notable aspects are absent within the current-gen OnePlus One.
Also, OnePlus recently revealed a brand new in-house operating platform called Oxygen OS which is also expected to drive OnePlus Two directly.
Price-wise, the next-gen OnePlus smartphone is said to cost around $400 (£257, €360, CN¥2500). A budget variant of OnePlus Two is also said to be released towards the end of 2015.