Only Novak Djokovic can stop Rafael Nadal at the French Open says former Wimbledon champion
Djokovic has defeated Nadal in their last three meetings on clay.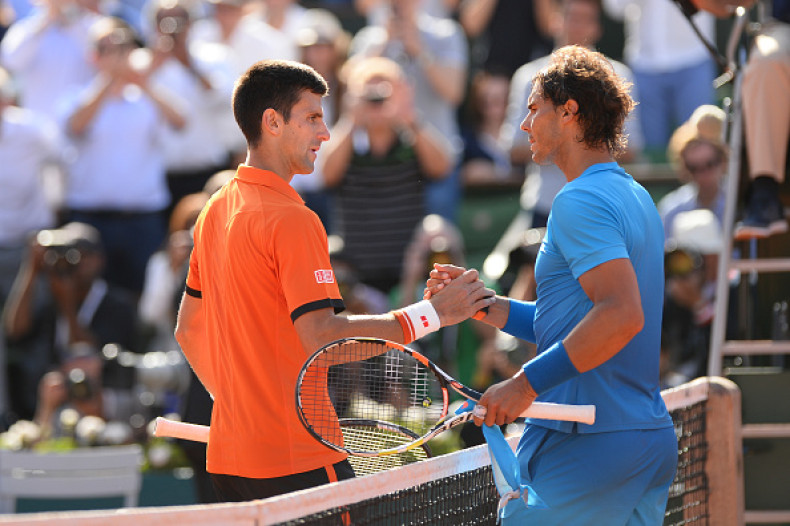 Former Wimbledon champion Goran Ivanisevic believes that despite Novak Djokovic's poor run of form, only he can defeat the "king of clay" Rafael Nadal at the 2017 French Open in May.
The former world number one suffered an upset second round exit in the 2017 Australian Open, crashing out against wild card Denis Istomin.
He then suffered losses in the Mexican Open and BNP Paribas Open, both of which were against Nick Kyrgios, before withdrawing from the Miami Open due to an elbow injury.
Ivanisevic, the only wild card to win at Wimbledon, is not sure what is causing Djokovic's recent lacklustre performances but believes he only needs one or two good results to come back.
"It's difficult for me to comment," Ivanisevic said, as quoted on TennisWorldUSA. "Only Novak knows what's happening in his head, and only he can refind himself because he is a great tennis player. He needs one or two good results to come back where he belongs too."
The Serbian recently recovered from his elbow injury, while admitting that the start of the season has not been ideal for him so far. However, Ivanisevic is confident about Djokovic's future.
"Nadal will be the favourite at Roland Garros, but the only one who can stop him is Novak Djokovic!" he added. "[Roger] Federer won't play a lot of tournaments on this surface, Maria [Sharapova] is about to come back, there will be many younger players and so it will be interesting."
Ivanisevic also commented on the tremendous form of Federer who has won three titles in 2017 and has only lost once in his last 20 matches.
"Federer plays tennis in an unbelievable way and I think he can keep winning titles."