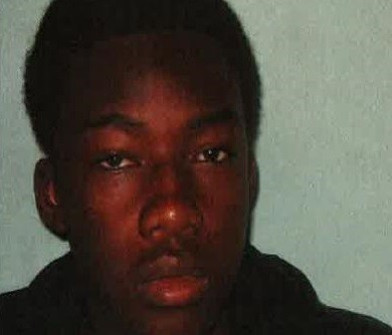 A teenager convicted of raping an 11-year-old girl on her way home in north London will serve a minimum of eight years of a life sentence.
Opemipo Jaji , 18, from Edmonton, was found guilty of raping the schoolgirl in Jubilee Park after following her off a bus in Enfield in November.
The court heard how Jaji - who was on bail at the time of the attack for a previous sex offence - repeatedly raped the 11-year-old for three hours while threatening to stab her if she tried to escape.
Jaji also shoved a glove in the mouth of the 11-year-old during the "vicious and horrific attack".
The judge at the Old Bailey heard how the 18-year-old told a probation officer he had planned on raping a girl for two months prior to the attack, but acted on impulse when he committed this attack.
After being found guitly, the court heard how Jaji had a "sexual interest in very young white girls" - a detail which was kept from the jury during the trial.
Jaji had convictions for sexually assaulting a 12-year-old girl a year before the rape and for making indecent images of children. He was not forced to register as a sex offender on either occasion.
Upon sentencing, Judge Justice Singh considered handing Jaji a lesser sentence than life.
However, he told the 18-year-old: "I do not believe that the public would be adequately protected from you if you were the subject of any sentence other than a life sentence."
Jaji will not be considered for parole for a minimum of eight years.
Danger to young girls
Judge Singh added: "You dragged her into Jubilee Park and subjected her to a horrific ordeal for the next three hours.
"Not only did you rape her at least twice. You stuffed one of her gloves in her mouth. You threatened her and said that you had a knife although you did not in fact produce one.
"You told her not to tell anyone about what had happened because you would stab her. Even the risk of being seen by a member of the public did not deter you from carrying on with your vicious attack on your lonely and vulnerable victim.
"Perhaps even worse, you have left her with terrible emotional scars. One can only hope that, with the courage that she has already shown in giving evidence at this trial, and with the support of her family and friends, she can begin the process of recovery."
During the trial at the Old Bailey, the jury was told that Jaji had pleaded guilty to previously sexually assaulting a 12-year-old girl in February 2011.
During this incident he followed the girl off a bus into a housing estate, where he stuffed her school tie into her mouth and repeatedly sexually assaulted her.
In May 2012, Jaji also pleaded guilty to an offence of making an indecent photograph of a child, and was given a community sentence.
Det Chief Insp Adam Lowe, who led the investigation, said: "Jaji posed a great danger to young girls and despite the great weight of evidence against him, refused to accept his guilt and forced the victim to give evidence in court.
"This was a particularly brutal but unusual attack on an innocent 11-year-old schoolgirl who will no doubt continue to suffer the emotional scars of what happened to her for a very long time. I would like to take this opportunity to praise the bravery of the victim and her family.