An opera based on the life of tech pioneer Steve Jobs had its first night in Lyon, France, on Friday.
Steve Five (King Different), played to a packed house at the Theatre de la Renaissance in Lyon.
Based on William Shakespeare's Henry V, the opera is set in 20th century Silicon Valley, and draws parallels between the lives of the control freak Apple co-founder and the medieval monarch.
It contains extracts from the original Shakespeare text and sets them to a score that ranges from modern classical music to rap.
Composers Roland Auzet and Fabrice Melquiot described their work as "a title that brings together two great figures of history: Steve Jobs, the king of computers; and Henry V, King of England, who almost wore the crown of France."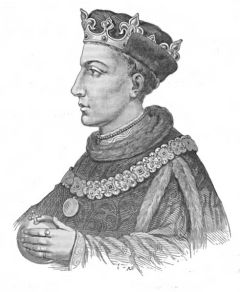 The pair said that both Jobs and Henry V were exceptional leaders who had engaged in long, protracted struggles and recreated reality through invention.
In the opera, Jobs makes Apple one of the world's most profitable companies and becomes king of Silicon Valley, while remaining "just but ruthless" and "creating objects destined to become lifestyles".
This is paralleled with the story of Henry V, who despite facing a much larger French force in Agincourt in 1415, overcame the odds to triumph.
Not all the spectators on the night seemed so convinced of Jobs's heroic qualities.
"Perhaps most notable is the fact that Jobs seems like a lot less of a belligerent jerk when he's singing in a delightful tenor," noted Cnet's Eric Mack.
Steve Five plays for the rest of the week.
It is not the first time Jobs's life has been dramatised on stage.
Last year, Broadway musical Nerds told the story of Jobs's intense rivalry with Microsoft founder Bill Gates.