Nato is strengthening its defence of eastern Europe's border with Russia, deploying German troops to Lithuania, plus a US-led deployment in Poland, British-led troops in Estonia and Canadian-led troops in Latvia. They will add to smaller rotating contingents of US troops.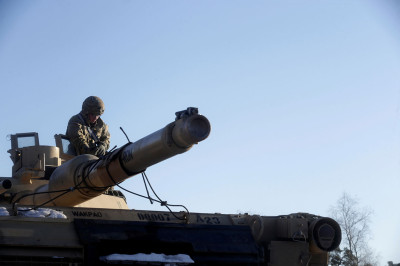 The soldiers, along with tanks and heavy equipment, are part of a planned Nato operation to beef up its Eastern European allies, vexing the Kremlin, which said the troops' presence is a threat to Russia. More than 1,000 Nato soldiers being stationed in Lithuania sends a clear signal that the alliance stands "strong and united" in the Baltics in the face of Russian aggression, the Lithuanian president said.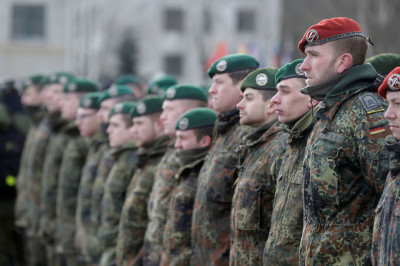 US soldiers have begun relocating throughout the region to train with European allies in Bulgaria, Estonia, Latvia, Lithuania and Romania. The US deployment to Nato's eastern flank includes more than 80 main battle tanks and hundreds of armoured vehicles. Brigade headquarters, battalion of support, regiment of artillery, cavalry squadrons will be stationed in Poland. This is the largest US military reinforcement of Europe in decades with around 2,700 troops, out of 3,500 planned, arriving as part of operation Atlantic Resolve.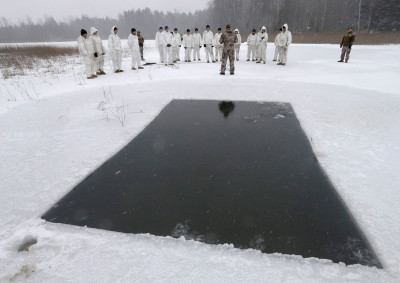 Poland and the Baltic former Soviet Republics requested US and Nato troops after Russia's annexation of Ukraine's Crimea Peninsula in 2014, fearing further military operations in the region by President Vladimir Putin.