#OpIsrael: Anonymous hackers threaten to hack US and Israeli websites after Trump's Jerusalem move
Security experts expect Anonymous' onslaught to continue throughout December, as US begins the move to relocate its embassy to Jerusalem.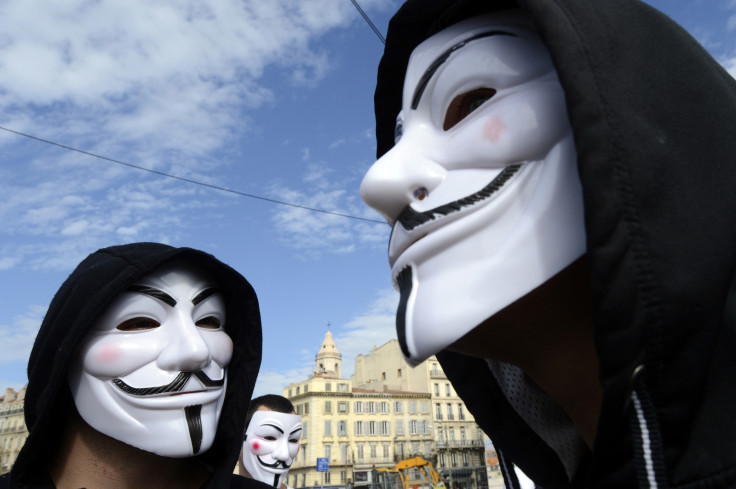 A call to arms has been sent out to hacktivists around the world to unite and attack US and Israeli government websites. Anti-US and anti-Israeli factions within the Anonymous collective have recently declared a cyberwar of sorts against government-affiliated websites linked to the US and Israel.
OpIsrael, which was first launched in 2013 by Anonymous hackers on the eve of Holocaust Remembrance Day, has become an annual campaign. Every year in April, the hacktivists involved in the campaign attack Israeli government and even private websites with DDoS attacks and more.
However, the campaign has been resurrected for a second time this year, after US president Donald Trump, on 6 December, recognised Jerusalem as the Israel's capital. Trump's move to relocate the US embassy from Tel Aviv to Jerusalem has resulted in a major backlash in the Middle East, with numerous riots having broken out all over Palestine.
Now factions within Anonymous are calling for hackers across the world to join forces to "hack, deface, dox, hijack, leak and DDoS any target in Israel and websites associated with the US government," according to security researchers at Radware Security.
"Government of Israel and United State, our patience is exhausted! No more words! Now only acts. Anonymous can't be silent when we see your actions. Now its Anonymous time," the hacktivist collective participating in the OpIsrael campaign wrote in a blog.
Radware researchers said that the campaign as already resulted in several SQL attacks, data dumps and service outages.
"Anonymous has also posted lists of names, emails and passwords of Israeli public employees from various websites. One of the main concerns with this operation is Anonymous's targeting. Since large government agencies are typically well protected, the group is focusing attacks on small- and medium-size businesses that are indirectly involved," Radware said in a blog.
Some self-proclaimed Anonymous hackers, using the hashtags #OpIsrael, #OpUSA and #FreedomInWorld, have reported on Twitter about the campaign having already taken down several Israeli government targets such as the Israeli foreign trade administration site and the website of the Israeli security agency – Shabak. However, at the time of writing, both the sites were up and running.
"It's expected that those involved directly and indirectly could be targeted by SQL injections, cross-site scripting (XSS), data dumps and service outages caused by denial-of-service attacks. It is expected that these attacks will continue through the rest of December as the United States begins to move their embassy to Jerusalem and officially recognize it as the capital of Israel," Radware researchers said.