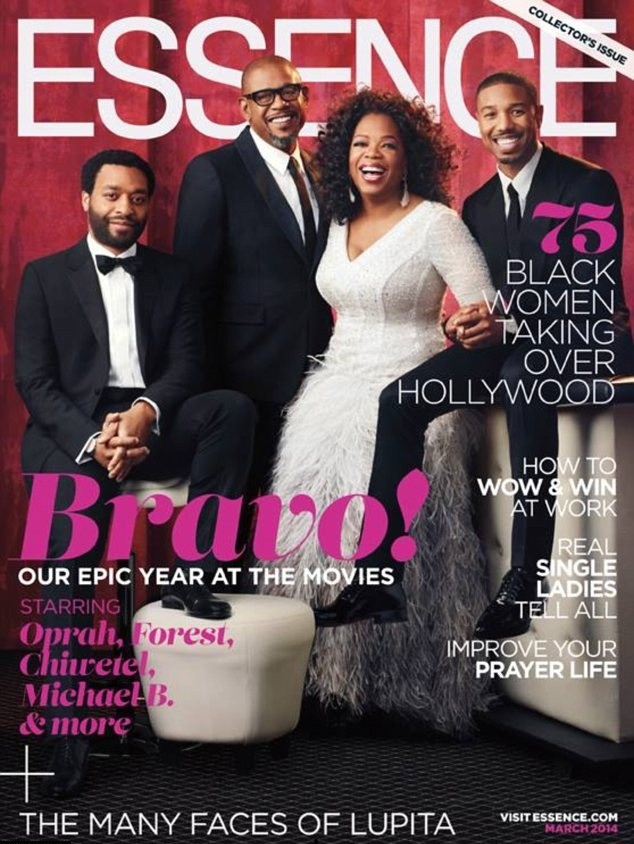 The adage 'if you don't ask you don't get" proved true for one cheeky Twitter user.
Using the moniker Snobaby Brandi, a fan of Oprah Winfrey took to the social networking site to tell her how much she loved a dress the TV host wore in a photo shoot for Essence magazine
And she cheekily asked if she could have it.
"You look beautiful in that essence cover pic. WOW. CAN I please have that dress? Cuz I know u won't wear again lol luv u,' [sic] the fan tweeted.
To her surprise, Winfrey responded and offered her the dress saying: "You're right I won't wear ever again contact my asst. and show her this tweet," Winfrey replied.
And true to her word, the grey, feathered Brian Rennie for Basler gown was sent to Brandi a week later.
"THANK YOU! Recv beautiful dress,' [sic] Brandi tweeted to Oprah.
The 60-year-old star had worn the dress on the cover of the February 2014 issue of Essence, on which she is featured alongside Forest Whitaker, Chiwetel Ejiofor, and Michael B. Jordan.
Brandi, who lives in Atlanta, revealed that she hopes to wear the white gown to walk down the aisle someday.
"Plan to wear at my wedding when I find a groom lol but will twt pic wearing it soon. Luv u to life!"
Known for her generosity, Winfrey famously gave cars to all of her audience members, flew a whole audience of her biggest fans to Australia with her and regularly featured grand gift giveaways on her shows.
She has recently been working on a docuseries starring Lindsay Lohan which will start airing on Oprah's OWN network on Sunday 9 March.