Antonio Giovinazzi rejoins Sauber for Chinese Grand Prix as Pascal Wehrlein sits out again
Ferrari protege steps into the breach for the second consecutive race after impressive debut in Melbourne.
Formula One rookie Antonio Giovinazzi will once again deputise for Pascal Wehrlein during this weekend's Chinese Grand Prix, Sauber have officially confirmed.
Ferrari's third driver will head to Shanghai looking to build upon his hugely encouraging performance at the opening race of the season in Melbourne, when, despite being given just a matter of hours notice, he almost outqualified teammate Marcus Ericsson before achieving an impressive 12th-place finish.
Such a late swap was forced upon Sauber after Wehrlein revealed that he felt he had taken a step back in terms of his fitness.
The former Manor driver, who joined the Swiss Ferrari-backed team in January after Mercedes opted for Valtteri Bottas to replace retired world champion Nico Rosberg, was involved in a dramatic crash at January's Race Of Champions event in Miami when he lost control of his three-wheeled car during a head-to-head race with Felipe Massa and flipped into the barrier.
While he escaped with serious injury, such an incident left Wehrlein unable to train and compete in the first pre-season test in Barcelona. Team principal Monisha Kaltenborn previously said that the 22-year-old would be in China as planned, although it appears that he is targeting either Bahrain or Russia for his return.
"For me the most important is that I can train intensively to ensure a 100% performance from my side as soon as possible," Wehrlein said. "I will then be well-prepared for my first complete Grand Prix weekend for the Sauber F1 Team. Hopefully this can be in Bahrain but, if not, then we will take the time it needs until Russia to make sure I am completely ready."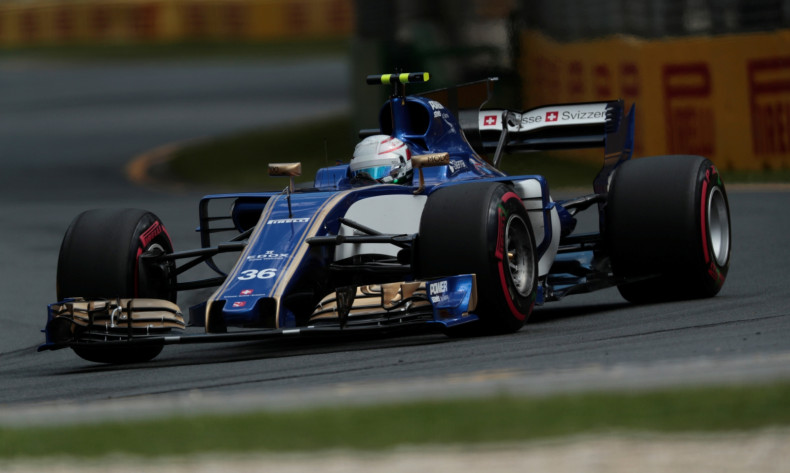 Giovinazzi, a GP2 series runner-up last year, was already familiar with the inner workings of Sauber, having driven for them during the winter and filled in for Wehrlein during pre-season testing. He is the first Italian driver to line-up on the F1 grid since Jarno Trulli and Vitantonio Liuzzi in 2011.
"I am really happy – and also for Italy to have somebody back in Formula 1," he said after that maiden outing in Australia. "I think it is really important also to have an Italian in this sport. Now I have to work hard to stay here. I kept my training regime the whole winter, so it was no problem for me to jump in the car in Barcelona nor here in Melbourne."