Orange Is The New Black season 4: Twitter explodes as the Litchfield ladies return to Netflix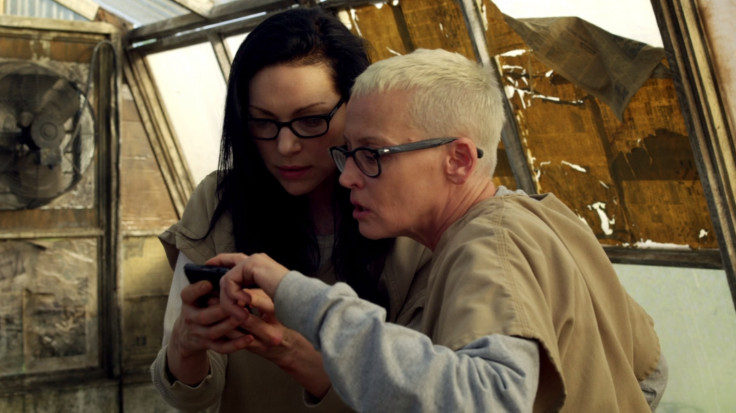 [This article contains mild spoilers for Orange Is The New Black season four]
The eagerly anticipated season four of comedy-drama series Orange Is The New Black landed on Netflix this morning (17 June) and it's safe to say, social media went into a meltdown over its arrival. Some fans in the US even resorted to staying up until every episode was uploaded to the streaming service at 3am EDT – now that's dedication.
By doing so, reactions to the show's fourth outing have already started making their way online. In celebration of the series finally being available to watch... and if you're stuck at work until this evening before you finally join in the fun... IBTimes UK has rounded up everything we know so far, as told by Twitter. First up...
People are still hating lead character Piper Chapman...
Throughout the show's first three seasons, Taylor Schilling's protagonist Piper was never much of a crowd-pleaser. Granted, she's so hilariously dastardly and selfish you can't help but love her as a character but that doesn't mean you have to like her as a person.
It looks like that won't change anytime soon either, as Twitter users have been flocking to the sharing site in their droves to write things such as "Piper Chapman talking is the equivalent of diarrhoea" and to voice their utter disbelief that she's got "even worse this season".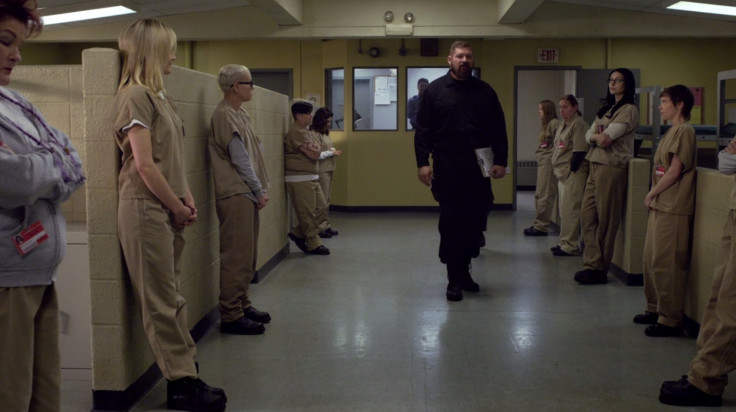 Netflix
...and on the theme song too...
Not only do the fans dislike Piper but they're also getting rather fed up with the show's theme song too. It's just so long! One Twitter user even wrote that they "hate" the annoyingly catchy jingle while another said that they'd like to "hear a new" theme tune and they're thankful for Netflix skipping it if you binge-watch a few episodes at a time.
Alex Vause and Lolly Whitehill get up to some pretty grizzly antics...
Over it's previous episodes, OITNB hasn't shied away from being gory on occasion, but usually, they save the really dramatic moments until the ends of each season. This is a trend that seemed to have been bucked this time round with two inmates getting up to some seriously bloody work in the opener.
Suzanne 'Crazy Eyes' Warren's new girlfriend is even more bonkers than she is...
Everyone wants Uzo Aduba's Crazy Eyes to be happy and we were all excited that she seemed to find a kindred spirit she might be able to share a romance with towards the finale of season three. Although, if Twitter is anything to go by, it sounds like her new beau Maureen might just give her a run for her money when it comes to being a bit frantic...
Nicky Nichols is back and everyone's chuffed...
Having been transferred to maximum security following an incident with drugs last season, Nicky has been sorely missed. But luckily for fans of hers, she's well and truly back.
Queen of the pop culture references Taystee Jefferson quotes Game Of Thrones...
Taystee has been known to bring up well-known real-life things such as Harry Potter and King Cones but in season four, she references the big one... Game Of Thrones. Not only does she talk about creator of the whole universe George RR Martin but she also states the ominous and iconic line: "Winter is coming," only with a "b*****s" added in on the end for good measure.
And lastly, it's seriously dark...
While the third season of the show was much more light-hearted than the previous two, showrunners and several cast members have hinted that this series will go back to the first seasons' darker roots. When the trailer was released it seemed to reiterate that and now the fans have confirmed it.
© Copyright IBTimes 2023. All rights reserved.