The Orderly and Timetabled Extinction of Australia's Car Industry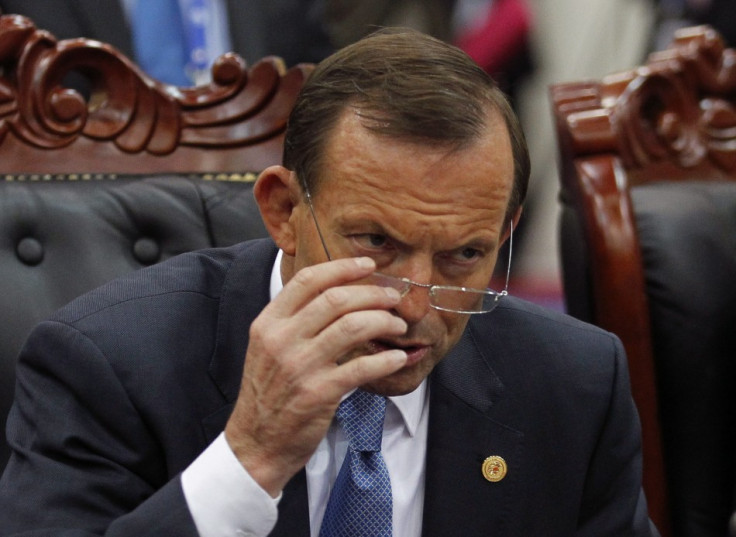 It couldn't get much worse for the Australian car industry at present. On 17 February 2014, Toby Hogan of The Sydney Morning Herald reported that an Australian-made Holden wearing Chevrolet badges, caught fire whilst the car was acting as the pace vehicle at a Daytona, Florida, American NASCAR (National Association for Stock Car Auto Racing) race meeting.
The car, almost identical to the Holden Commodore sold in Australia, quickly filled with smoke when flames were seen coming from the car's boot. Fire trucks were quickly on the scene to extinguish the flames and a replacement vehicle had to be brought in – presumably not another Holden.
Although not yet officially confirmed, General Motors (GM), owners of both Holden and Chevrolet models, later stated that the company believes the fire was caused as a result of modifications made by the car's owners, not GM. The changes were to the Holden/Chevrolet's electrics to enable the car to be used as the pace vehicle for NASCAR racing. GM's issued bulletin claims that the fire arose solely in the boot and had:
"...a purpose-built auxiliary electrical kit to operate the numerous caution lights during the race..."
Many who witnessed the event are willing to corroborate GM's claim that no blame should attach to them and the Holden "Chevrolet SS" with a V8 engine currently manufactured at the company's South Australian plant, is very popular with owners and enjoys a good reputation.
Despite this high reputation, GM in December 2013 announced that it would cease car manufacturing in Australia in 2016. This will mean the loss of 4,000 jobs directly, split between the firm's engines plant in Port Melbourne, Victoria and vehicle plant in Elizabeth, a suburb of Adelaide, South Australia.
Before and since GM's notice of ceasing car manufacture in Australia, all the companies presently making cars in the country have given notice that they too will stop all manufacturing. Reasons given for the closures to the Australian public and to the Government, which gives the automotive industry a direct subsidy of A$680 million per year, include the very high cost of production which is about four times that for South East Asia and double Europe's. Australia's car workers are the second-best paid in the world – after Germany's.
Add to this a very strong Australian Dollar, buoyed in recent years by export receipts for the country's natural resources, particularly to China, poor and decreasing car exports, and a fiercely competitive mass-car market existing on slim profit margins where any single plant producing less than 200,000 vehicles can expect to lose money and the wonder is that there is still an Australian car industry's demise left to mourn.
How has this come to pass? Mention the word "car" to anyone who has connections with Australia and the associated word by way of reply in the domestic market that most will think of first, is "Holden" - even although the brand now enjoys only a small share of a very fragmented, domestic car market – about 10 per cent.
Once upon a time, Holden made 50 per cent of vehicles assembled in Australia and was a national icon.
Started as a saddlery during the 19<sup>th century, Holden expanded into carriage building and by winning defence contracts during the First World War, was assembling cars by 1917. An exclusive agreement to manufacture car bodies for General Motors in 1923 transformed the company into a major player in Australia and South Pacific. The company merged with GM in 1931 and greatly increased orders in World War II. Largely as a result of Holden's extensive manufacturing base, Adelaide became (and still is) the centre of Australia's Defence industries.
The first car wholly manufactured in Australia rolled off Holden's production line in 1948 and the company soon had its own design centre, safety test centre, and ball and roller bearing manufacturing plant amongst other ancillary facilities. New Zealand in particular became an export market but so too did Papua and New Guinea, Fiji and even Hawaii.
Considering Australia's small population, it is a wonder that vehicle manufacturing developed to the degree it did in the country and there was always, until fairly recently, stiff competition from other major car manufacturers some also maintaining their own in-house marketing and/or R&D and Design centres. Frequently, Holden's rivals gravitated to that pool of skilled labour that the firm had established in South Australia and Victoria – which is why the announced closures are going to be felt very hard in these locales.
Australia's population in February 2014 is an estimated 23.4 million with nearly 90 per cent living in urban areas. In 1931 it was only 6.5 million; in 1948 7.64 million and by 1972, just over 13 million. To set up manufacturing instead of just assembly plants shows a surprising confidence and commitment.
It is true that car production did not need the economies of scale now required when most of the car plants were built and nor was sea freight as comparatively cheap and efficient as today but there was another reason to explain the industry's development in Australia – the unreliability of imported cars which was resolved by finding the solutions in-house.
Imported American and European cars simply could not withstand the road conditions in the Australian outback and needed continuous repair. The answer very often meant not simply sturdier parts but other modifications and soon the design of the "new" model, became Australian, often to the benefit of the parent or partner company. A most definite win-win situation!
Sadly this skills base will likely come finally to an end in late 2017. This is the date by which Toyota told the Australian Government on 10 February that it will close its car plant in Altona (Melbourne).
Australia's Prime Minister, Tony Abbott, is adamant that the country's automobile industry will receive no more subsidy. He bluntly told Holden in December:
"There is not going to be any extra money over and above the generous support taxpayers have been giving for sometime".
Many are putting a brave, if a little das, face on things. Back in 1970, car production peaked at some 475,000 and this was down to about 275,000 in 2012 but with home sales less than 210,000. Australian cars tend to be on the big side. I learned to drive in my friend, Don Luker's full-bodied, six-seater, automatic Ford Falcon 500, an Australian re-design from a Canadian original.
In 2012, Australia imported A$2 billion of cars from South Korea. From 2017 that import bill will soar by over A$5 billion more – the approximate contribution of the automotive industry to the country's economy.
Maybe the real problem is that Australians fell out of love of buying their own sturdy cars. I guess the roads improved!
© Copyright IBTimes 2023. All rights reserved.