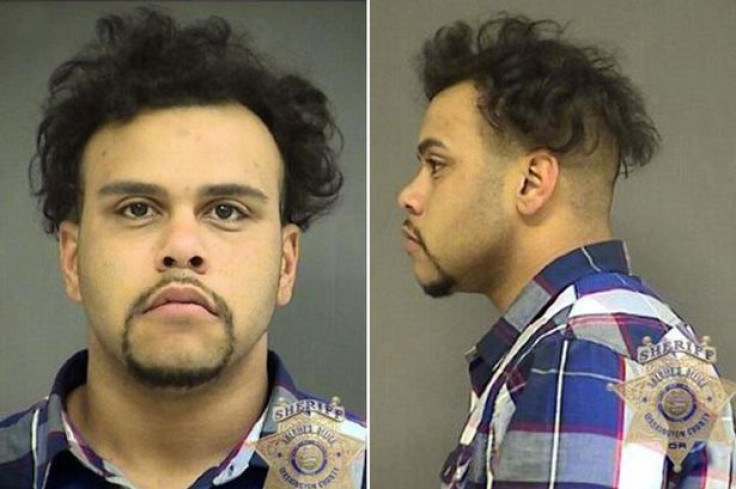 A father was filmed blowing cannabis smoke into his baby son's mouth for a prank, it is alleged.
Christopher Robert Kling was arrested after shocking footage reportedly showing the act was handed to police in Beaverton, Oregon.
A small child is reportedly seen coughing as cannabis smoke leaves his mouth after Kling, 22, allegedly forced the weed on the toddler.
Kling was arrested on suspicion of endangering the welfare of a minor, then charged with three counts of application of a controlled substance to a minor.
Police were alerted to the footage when a friend of the family handed it over as police were called to break up a row between Kling and his wife at her home.
Officer Mike Rowe said: "He explained to the officers that he was concerned for the child's safety because he had seen Kling blowing pot smoke into the infant's mouth.
"He had told officers that that wasn't the first time he's seen that happen."
Kling was remanded in custody at Washington County Jail.