A British food company that specialises in organic food has bucked economic trends and reported a huge revenue increase.
The small London-based What On Earth says it experienced a stellar year, pulling through 2011 with almost a 50 percent increase in revenue, from just below £3m to just above £5m.
Despite the fact that retail experienced a miserable year with the British economy slowing and financial experts predicting a double-dip recession for the UK in 2012, What On Earth reported staggering growth.
In 2011, it delivered more than half a million products to its customers, including seven tonnes of hummus, five tonnes of mezze and more than three tonnes of babaganoush. It produced in excess of 23,000 buckets of soup and more than 16,000 pizzas and pizza bases.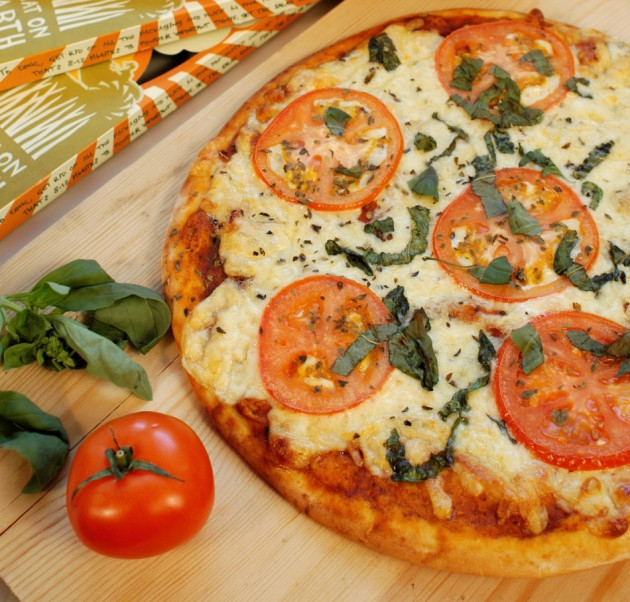 The company's co-founder and sales director, Jeremy Jaffé, puts the success down to the fact that the firm supplies smaller, independent stores rather than the large supermarkets.
"We work with small, high-end suppliers and I think this is why we have managed to buck the trend. It has offered some protection against the rising food prices that are affecting supermarkets across the country," he says.
"Our customers have very loyal audiences so don't need to worry about constantly keeping their prices low to attract cash-strapped consumers. Our products sell in the stores we supply because they aren't available cheaper in any supermarkets."
The company began 13 years ago with one type of humble organic pizza and has grown into a flourishing business grounded by an ethical and environmentally conscious culture.
The company encourages good animal husbandry practices and says it strives to reduce its own environmental impact. Jaffé frequently cycles to business meetings in London.
"Most of the time it is quicker to cycle than sitting in traffic," he says. "But why would you want do it any other way?"
Jaffé says working in an industry where people are passionate about following organic practices is rewarding because everyone shares similar beliefs and ways of doing things.
"We have very simple principles in our workplace and we always look for the simplest and most uncomplicated options - and they are often the best and most ethically-minded."
While What On Earth stocks retail products, the bulk of its produce is distributed and supplied to restaurants, cafes and delicatessens.
Jaffé says outside retail, the organic food market is "pretty buoyant".
His mission is to make organic food more mainstream but for that to happen "you've got to have the people at the top forcing the change", he says.
Largely, the argument against choosing to eat organic is because of higher prices but Jaffé justifies those prices because the food takes longer to produce than non-organic.
"It costs more to produce and that's why it is more expensive than non-organic ranges," he says. For example, an organic chicken has to go outside, have certain amount of hours in daylight and feed at a natural rate. Consequently, an organic chicken costs more but it is nutritional and tasty and you can have confidence that you know what you are eating."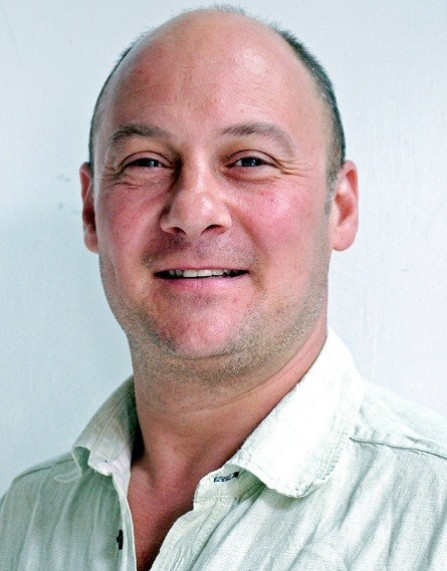 Jaffé claims genetically modified crops lack flavour because they have often been pumped with hormones and water to grow faster. In many cases, non-organic foods are picked too early, leaving them tasteless because they haven't been allowed to mature properly.
"It cannot be right to pump meat and vegetables with hormones - certified organic has to be produced to the highest standards possible," he says.
Environmentally, there are benefits too. Organic crops are rotated through fields to rebuild high levels of nutrients in the soil instead of exhausting it.
According to organic advocate group Soil Association, organic farming adopts a practical model for producing climate-friendly food.
"This is because it is less dependent on oil-based fertilisers and pesticides and confers resilience in the face of climatic extremes. It also stores higher levels of carbon in the soil, and as a result if organic farming was common practice in the UK, we could offset at least 23 percent of agriculture's greenhouse emissions," the organisation says.
Jaffé says going organic is essentially "going back to basic structures" but he acknowledges "a fundamental lack of knowledge" when it comes to organic food.
"Organic is about choice - you need a choice and if your choice is to go for organic, then that is up to you," he said.
"You can't force people to take what they don't want. But if you give people an option, that's the biggest driver of allowing people to make their own minds up."