The Originals Season 2 Episode 6: Rebekah Will Return; Where to Watch 'Wheel Inside The Wheel' Online

The Originals Season 2 returns with an all new episode today, 10th November at 8 pm on The CW.
Episode 6 is titled, Wheel Inside The Wheel, where Kluas will try to make a deal with Esther for Elijah's life.
Click here to watch the episode online.
The official synopsis reads:
Fed up with her antics, Klaus (Joseph Morgan) becomes agitated and demands that Esther (guest star Sonja Sohn) release Elijah (Daniel Gillies), whom she has captured. However, Esther reveals a few dark secrets from Klaus' past in an attempt to make him an offer he can't refuse. Meanwhile, Oliver (guest star Chase Coleman) ends up in a dangerous situation, prompting Hayley (Phoebe Tonkin) to reconnect with Jackson (guest star Nathan Parsons), who has been living a new life out in the bayou. Elsewhere, Cami (Leah Pipes), who still believes baby Hope's death was her fault, teams up with Marcel (Charles Michael Davis) and Gia (guest star Nishi Munshi) after she becomes suspicious of her faculty advisor Vincent (guest star Yusuf Gatewood). Lastly, in a surprising turn of events, Klaus comes face-to-face with a visitor from his past.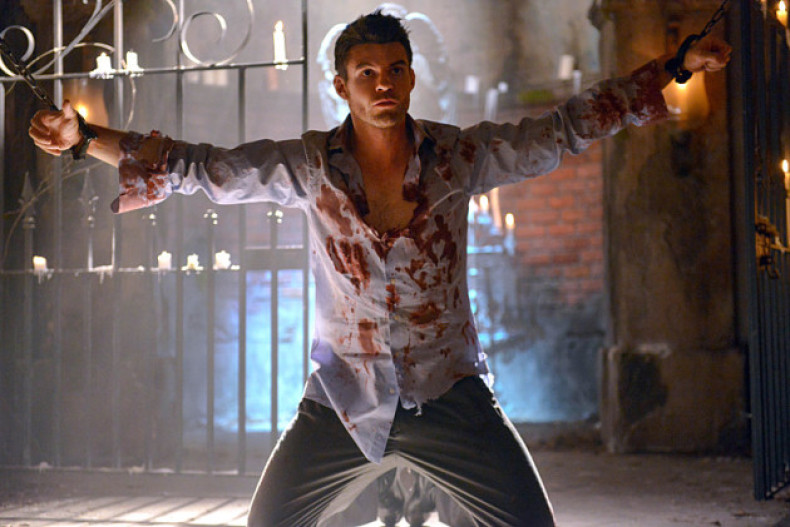 In the last episode Red Door, Nina Dobrev guest starred as Tatia, the original doppelganger. Through flashbacks we learned that Tatia, one of Elijah's original lovers, was killed by him after he turned into a vampire. He falsely believed that Esther is the one who murdered her.
Also Davina, Marcel, and Hayley joined Cami and Klaus against Mikael, who came close to killing Klaus with the white oak stake.
Claire Holt, who portrays Original sibling Rebekah Mikaelson, will make an appearance in episode 8 titled, The Brothers That Care Forgot.
Executive producer Michael Narducci teased about Rebekah's return in an interview with Entertainment Weekly.
"You won't be doing much Christmas shopping without having gotten a glimpse of Claire Holt," Narducci shared.
The executive producer further revealed that Rebekah's return has something to do with Esther's plan for her children.