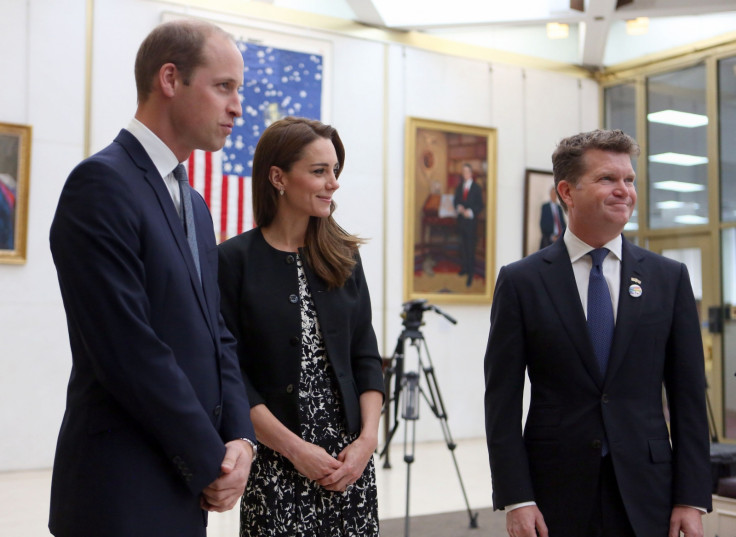 The Duke and Duchess of Cambridge visited the US Embassy in London today (14 June) to sign a book of condolence for the victims of the Orlando mass shooting.
A sombre Prince William looked on as his wife, Kate Middleton, signed the book on a large wooden table decorated with white roses in front of an American flag backdrop. The 33-year-old also added his signature to the book before the couple greeted staff at the embassy with warm smiles.
Regarding the deadliest lone gunman shooting in American history, and the nation's worst terror attack since 9/11, their message read: "With our deepest condolences and with our thoughts and prayers to all those affected. William, Catherine."
The pair were welcomed by US Ambassador Matthew Barzun and were also spotted chatting with deputy chief of mission, Elizabeth Dibble, as they viewed a model of the US Embassy in a glass case.
The Duke and Duchess arrived at the London Chancery Building – which houses the embassy – at 11am and stayed for approximately 15 minutes. Kensington Palace's official Twitter account posted a tweet about the appearance: "The Duke and Duchess of Cambridge will briefly visit the US Embassy this morning to sign a book of condolence for the Orlando nightclub shooting."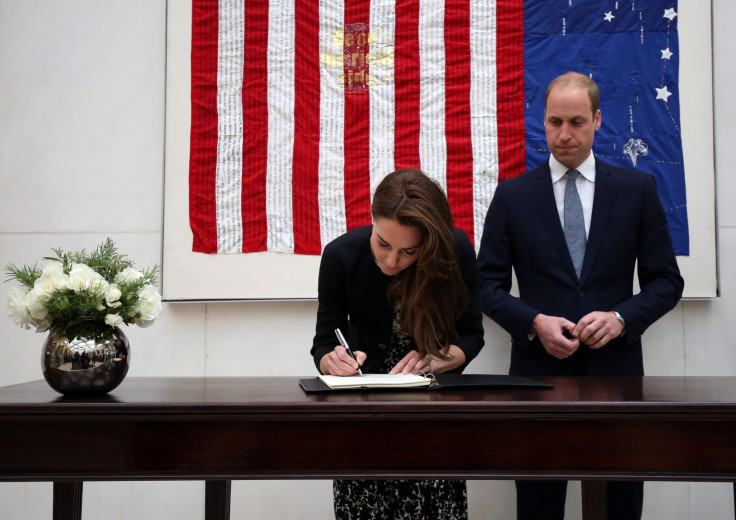 Appearing in stark contrast from her bold appearance in scarlet red for the Queen's Garter Day Service on Monday (13 June), where she donned a custom made Catherine Walker coat and dress, Middleton, 34, wore a knee-length monochrome print dress with a blazer and black court shoes, keeping her hair and make-up simple as a mark of respect.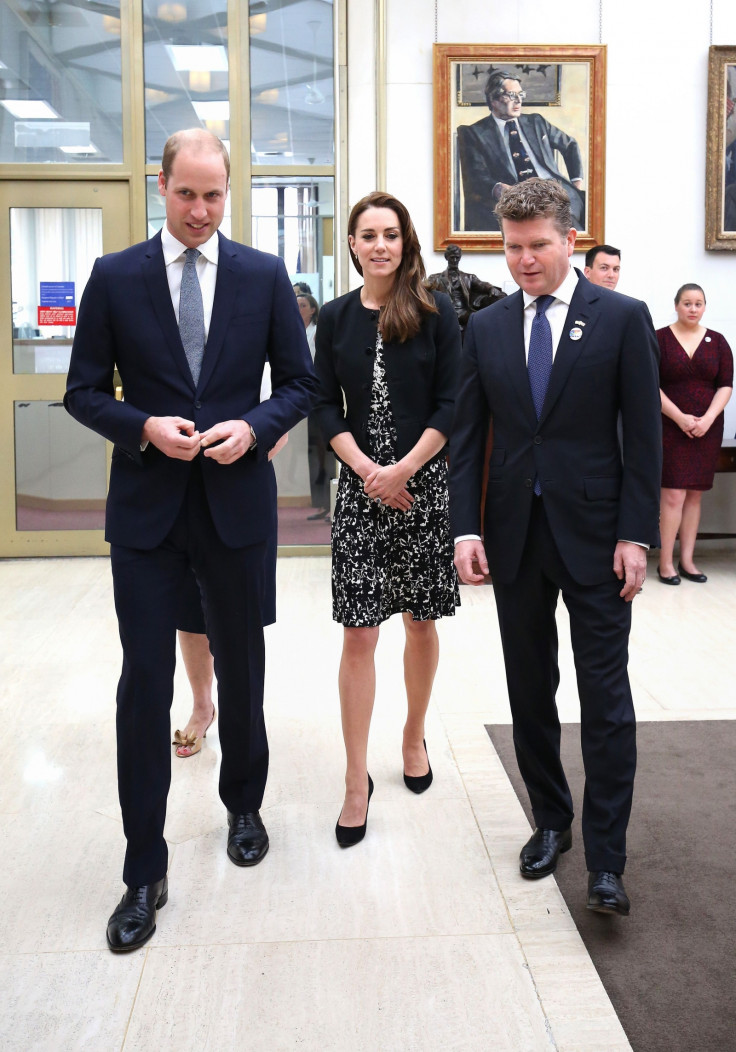 It has been confirmed that 49 people were shot dead at the gay nightclub, Pulse, in Orlando. A subsequent 53 people are thought to be injured from the attack carried out by 29-year-old Omar Mateen, who was later killed in a gunfight with the police.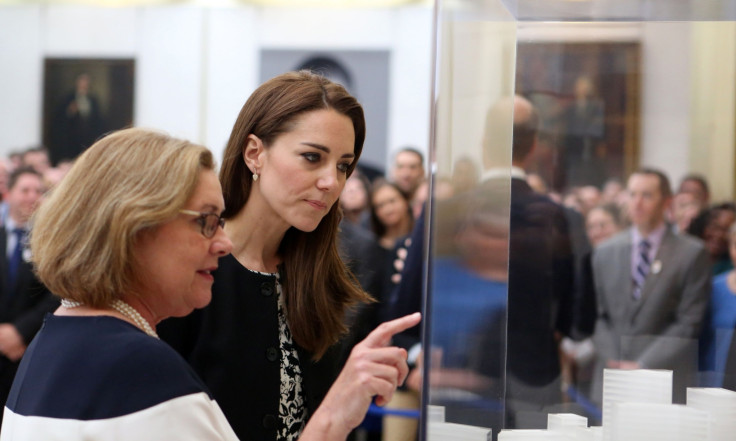 President Obama said of the tragic events: "We know enough to say that this was an act of terror and act of hate." The Queen also paid tribute to the victims yesterday in a statement citing: "Prince Phillip and I have been shocked by the events in Orlando. Our thoughts and prayers are with all those who have been affected."