They are the three musketeers of the modern royal family; but one of them is feeling a little left out. As the Duchess of Cambridge is often seen sandwiched in-between her husband Prince William and his playful younger brother Prince Harry, history seems to be repeating itself.
Prince William, 33, appears to have inherited an astute sense of responsibility after soaking up the anxiety of his intense, doting parents, shielding his younger brother from the scrutiny of the public eye. He feels obligated to conduct his royal duties with a respectable and serious façade, while second-born Prince Harry, who is now 31 years old, feels no such pressure.
Though the royal brothers share a close bond and enjoy the same sense of humour, William adopts a formal persona in public, while Harry delights in playing the role of the naughtier, irresponsible child. In his impishness, the flame-haired prince relies on his brother's wife, Kate Middleton, to play his partner in crime.
Prince Harry is never too far away from the Duke and Duchess of Cambridge at royal events, and is often spotted whispering jokes to Middleton before the pair break out in raucous laughter. Meanwhile, William is left oblivious to the humorous exchange and usually looks in the opposite direction with a glum expression sprawled across his face. One is not amused, you could say.
During the Queen's 90<sup>th official birthday celebrations over the weekend, onlookers were left wondering what Prince Harry and the Duchess were giggling about as they attended the National Service of Thanksgiving at St Paul's Cathedral, Trooping the Colour and the Patron's Lunch, chortling away like school children behind a less-than-impressed William's back.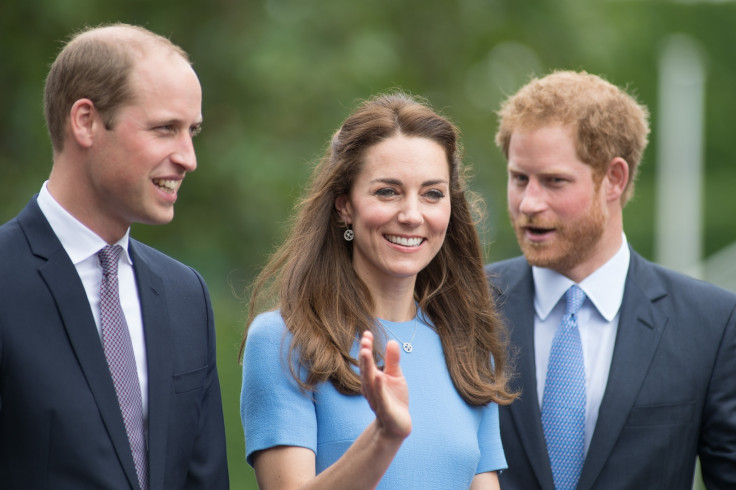 As Middleton oozed elegance in her colour-block Roksanda dress at the Queen's birthday picnic, the prince leaned in once again and whispered into his sister-in-law's ear, just before the monarch gave a speech, while standing in front of thousands at The Mall. A similar correspondence was documented at the thanksgiving service on Friday (10 June) as the pair sniggered inside the cathedral.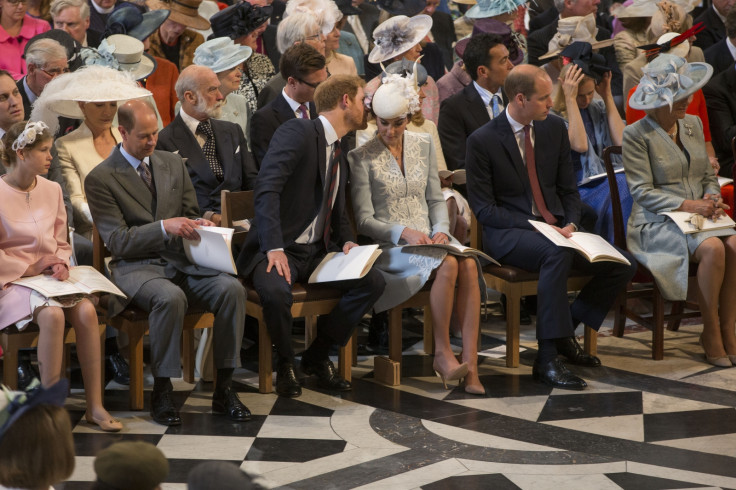 But such royal behaviour isn't new. Princess Diana was seen laughing and joking with her eldest born husband Prince Charles' younger siblings on occasion, especially Prince Andrew. The Queen's third child, who was married to Sarah Ferguson, was spotted cackling with the Princess of Wales during public ceremonies, while Charles looked away in discontent.
Body language specialist Judi James spoke to IBTimes UK about the interesting comparison, citing: "Harry would happily use his brother as a partner in crime, but with William displaying his more diffident and serious side at key events, he clearly finds Kate to be the ideal stand-in.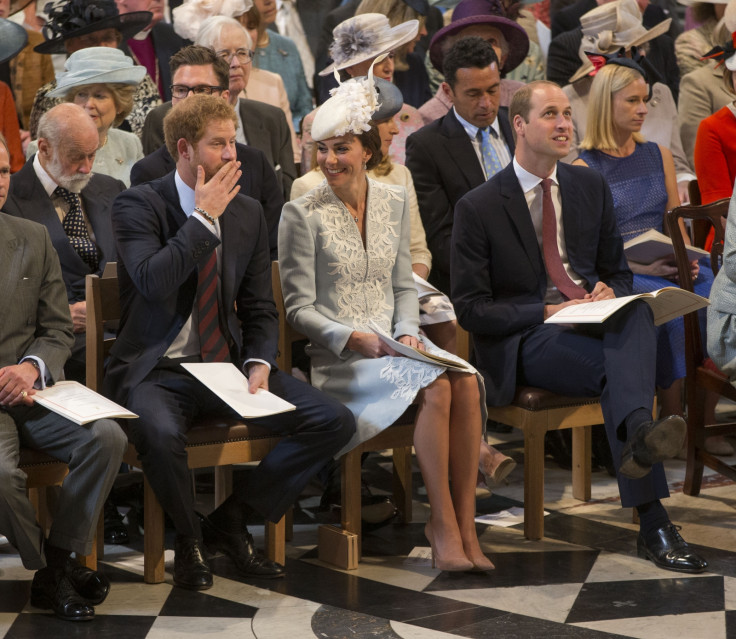 "As Harry has no 'plus one', Kate is usually sandwiched between the royal brothers in a way that Diana was between the dourer Charles and his jollier brother Andrew. Andrew was often seen making Diana giggle, while Charles wore an air of disapproval and, sadly for William, the trait has come down the generations," she added.
Furthermore, William's body language implies that he has no interest in partaking in the 'fun,' either, creating significant distance between the pair or making a point of turning a blind eye to what he may judge as facetious behaviour.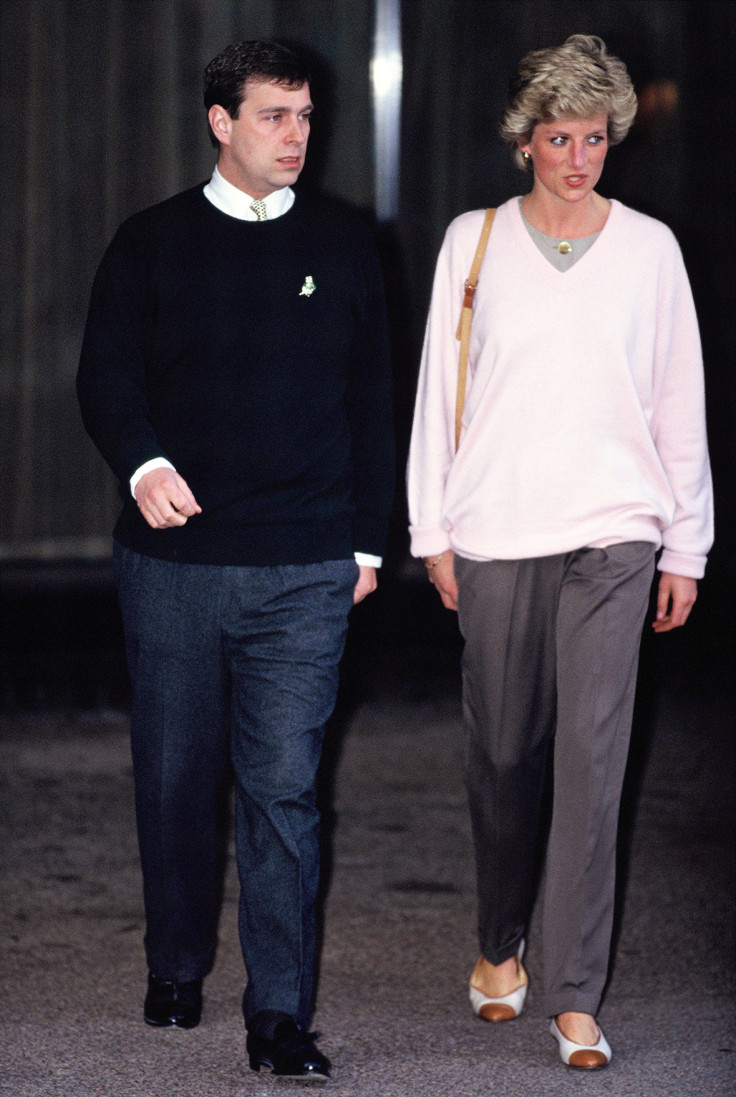 James continued: "As Harry and Kate start to mirror one another, William's discomfort at not being able to join in becomes more obvious and he tends to revert to his fig-leaf posing, making a wider gap between himself and the naughty kids and adopting a slightly dour and sad facial expression."
She added: "In fact, he's probably wanting to join in. Harry has always been his ideal playmate and wingman and Kate has taken much of this support role in his place since the marriage. But these two do share the same trait of fun enjoyment, so it's only natural they'd share this bond, especially at big occasions where keeping a straight face can be a challenge."