Orphan Black Season 2 will air its finale on June 21 and it promises to be a 'thrill ride' that uncovers shocking mysteries about the cloning controversy.
Sarah's mission to save her daughter Kira and other clones' lives from the Proletheans and the Neolutionists of the Dyad Institute takes a major turn when clone leader Rachel kidnaps Kira, the only biological offspring from a doppelganger.
The finale will focus on Sarah's major showdown with Rachel (Sarah's clone again) to save her daughter whose life is in danger.
Meanwhile, Dyad Institute wants to conduct research on how clones who were presumed to be sterile can have biological offspring.
The Proletheans, on the other hand, are on a killing spree of the clones, who they consider are an omen for humankind.
The synopsis of the finale via Epoch Times reads:
"The war with Dyad is all but lost when Rachel's latest ploy forces a broken Sarah to concede. The Clone Club springs into action, uniting in a reckless gambit to save Sarah. As they fight to gain their freedom, Sarah encounters a new ally and uncovers a terrifying new dimension to the conspiracy."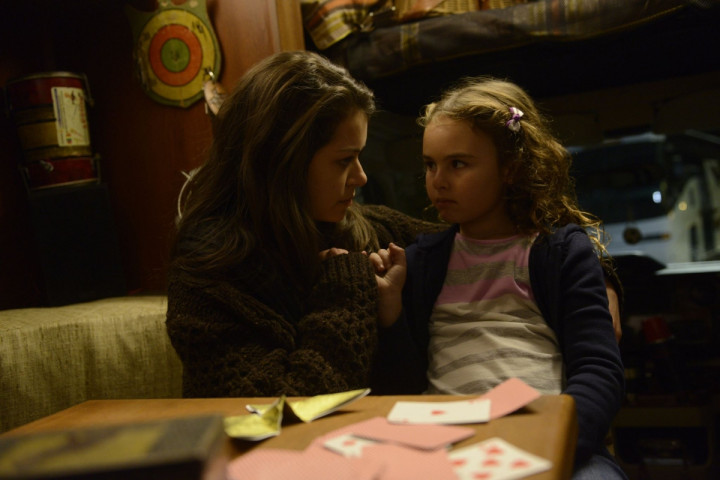 While many wonder why Rachel kidnapped Kira, some believe it is because she wants to live her lost childhood through Sarah's daughter.
In an interview with EW, Orphan Black co-creator John Fawcett teased a thrilling finale with a major showdown between Sarah and Rachel and why Kira is so important for Dyad Institute.
"Sarah is obviously going to have to deal with Rachel. We know who took Kira. It's not like we're trying to figure out who took her. We know who took her. So this is going to come to a bit of a showdown between Sarah and Rachel and that's going to be the exciting thing to watch next week," Fawcett said.
"Rachel's a little creepy, there's no question. That could be an aspect of it. It seems to me from all the conversations that Kira is very important to Dyad, from a biological point of view" he added.
"But also, this has become personal between Rachel and Sarah, and we begin the season with a war between Sarah and Rachel and this war is basically coming to a head with Rachel taking Kira."
BBC America's science fiction Orphan Black Season 2 will air its finale on 21 June.