A fire at an orphanage in Guatemala has left at least 19 people dead and about 25 others injured, local firefighters have said.
It is unclear what caused the blaze at the Virgen de la Asuncion shelter near Guatemala City but its outbreak followed a 15-hour riot at the home, which began on Tuesday (7 March).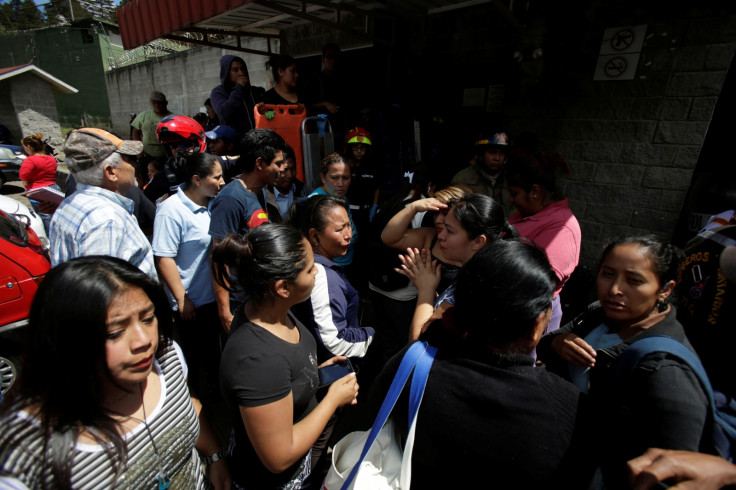 The facility, in San Jose Pinula, has in the past been criticised for overcrowding and cases of alleged abuse.
Oscar Franco, a spokesman for the volunteer firefighters, told local media: "At least 25 people were injured and transferred to hospitals and we have confirmed 19 bodies."
He added that during Tuesday's rioting about 60 children had escaped from the home.
Local media said 540 children lived at the shelter – which takes in under-18s who are victims of abuse and trafficking, or have been abandoned – despite its capacity to hold 400.
Dr Carlos Soto, the director of the Roosevelt Hospital where some of the injured were being treated, said the most severe cases had suffered life-threatening burns.
The fire started with burning mattresses in one of the bedrooms, the Guatemala newspaper Prensa Libre reported.
Concerned family members were seen gathering outside the home waiting for news of their loved ones.
"I have a son here. They have not given us information and they do not let us enter. We were going to get in when the fire started, "Brenda de León, a mother, told Publinews.
More to follow...