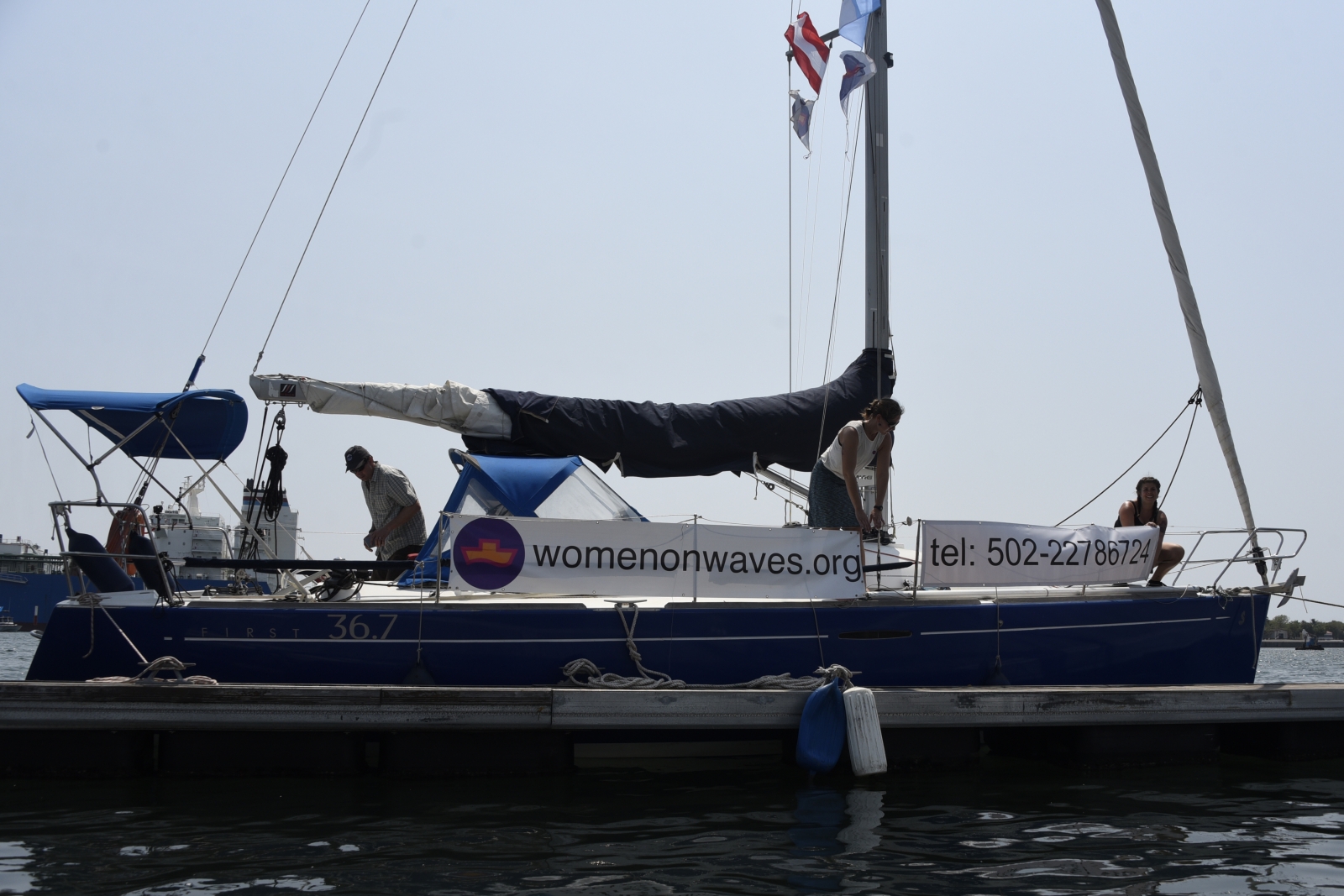 Guatemalan authorities on Friday (24 February) expelled a Dutch boat run by Women on Waves, a non-profit organisation (NGO) that provides free abortion services to women living in countries where the procedure is banned.
The boat was detained on Thursday, a day after it landed at a private pier in the Port of San Jose at Marina Pez Vela, about 120km south of the capital Guatemala City.
The country's immigration office confirmed the expulsion in a statement on Friday. It was also expelling the crew of the ship run by Women on Waves, the statement added. The country's law allows the government to expel foreigners if they pose a threat to national interests, national security or public safety. According to Guatemalan laws, terminating a pregnancy is only allowed if the mother's life is at risk.
However, Women on Waves has said it is appealing against the immigration office's decision in court. The NGO insisted that its crew cannot be expelled before the court has taken a decision about the legality of this notification.
"The crew has not committed any illegal acts," the charity said in a statement. Following the ship's detainment, the NGO had said that the act was a violation of its rights as it carried all the necessary licences "to enter, stay and sail in Guatemala".
It accused the country of violating its right to freedom of assembly and organisation, the right to freedom of movement, the right to have legal representation, the right to proper judicial procedures, and the right to be innocent until proven guilty.
Earlier, the NGO had said that an estimated 65,000 illegal and unsafe abortions take place in Guatemala each year because of its restrictive law and approximately 21,600 women are taken to hospital with complications.
The group also said that unsafe abortions account for the third major cause of maternal death in the country, according to data from Guttmacher insitute. "Especially at the dawn of the Zika crisis, access to safe abortion is fundamentally an issue of social justice," the NGO said.