Kattab al-Qahtani, an associate of Osama Bin Laden and a veteran al-Qaeda leader, has been killed in a drone strike with eight others in Syria.
Qahtani, who fought with al-Qaeda in Afghanistan alongside the architect of the 9/11 attacks, was killed as he travelled through north-west Syria in a convoy with a Syrian al- Qaeda commander and a militant belonging to the Turkistan Islamic Party, a faction of Chinese jihadis.
The jihadi stalwart, originally from the Arabian peninsula, was killed on 1 January in a wave of airstrikes that has targeted al-Qaida's affiliate in Syria at an unprecedented rate, the Associated Press reported.
With its explosive expansion across Syria and later Iraq in 2014 the Islamic State, formerly linked to al-Qaeda, eclipsed the older group. However, Syria has one of the largest and most active concentrations of al-Qaeda fighters in the world.
The impetus behind the increased targeting of al-Qaeda operatives is not immediately clear. For years Washington has targeted the extremist group and particularly its internal Khorasan structure which plans attacks against the West and its interests abroad.
Al-Qaeda in Syria has itself said it has been infiltrated by informers relaying information to both the Western and Syrian intelligence services. As the group has gained in popularity in the country, it us has become more visible and thus more easy to target.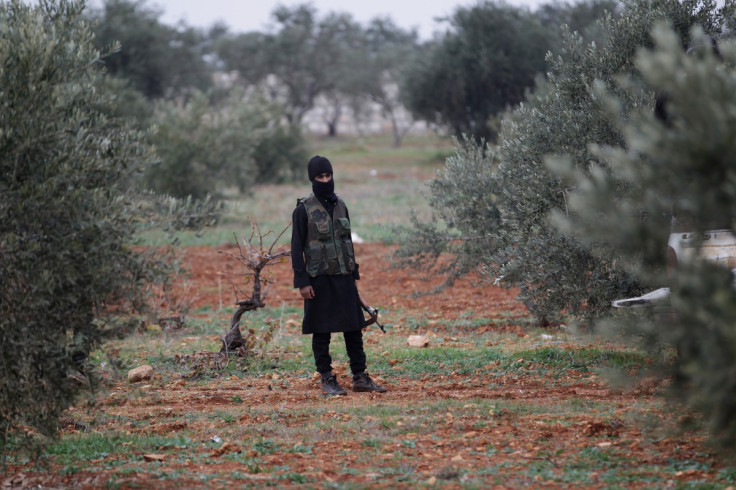 "Had it not been for their agents, they wouldn't have been able to do anything," a local al-Qaeda commander told The Associated Press via text message from northern Syria. "They spray a product on top of the vehicle that cannot be seen with the naked eye, but can be detected by the drone," he said.
As Isis has weakened in Syria its fighters have increasingly defected to al-Qaeda linked groups. "Daesh is on the verge of collapse and this is diverting the attention toward al-Qaeda," said Dana Jalal, a Sweden-based expert on jihadi groups, referring to IS by its Arabic acronym.