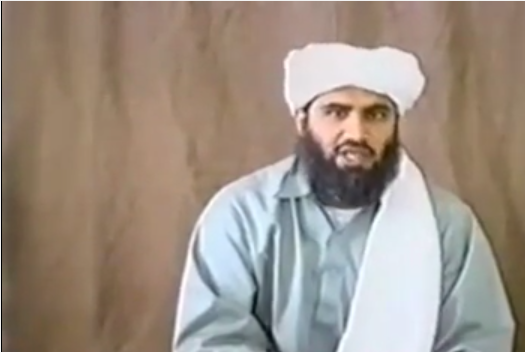 Sulaiman Abu Ghaith, the son-in-law of Osama bin Laden received a life imprisonment term for terrorism-related charges at a New York trial.
The 48-year-old clergyman is the highest-ranking al-Qaida figure to face trial in the US since the 9/11 attacks.
Ghaith served as bin Laden's "principle messenger" following the September 11 attacks on the Twin Towers in New York. He was responsible for recruitment videos for al-Qaida, and could be heard in one warning that "the storm of planes" would not cease.
The Kuwaiti was captured by the CIA in Jordan in March 2013. The former al-Qaida spokesman was arrested in Turkey and later deported to Kuwait. In March, a jury found Abu Ghaith guilty of conspiracy to kill Americans and aiding al-Qaida.
US District Judge Lewis Kaplan told him that it was his "assessment that you are committed to doing everything you can to carry out al Qaeda's agenda to kill Americans".
Kaplan said in court that he saw "no remorse whatsoever" from Abu Ghaith, according to AP reports.
Abu Ghaith denied being a recruiter and that his role was strictly religious.
At his sentencing, he said through an interpreter that he "would not come here today and seek mercy from anyone but God.
"At the same moment you were shackling my hands and intending to bury me alive, you are at the same time unleashing the hands of hundreds of Muslim youths," Abu Ghaith said.
"They will join the ranks of the free men soon and very soon the world will see the end of these theatre plays."
Prosecutors called him "a terrorist who sat alongside bin Laden on the morning of September 12, 2001, celebrating the murder of nearly 3,000 innocent men, women and children".
Jurors took six hours to return a guilty verdict for conspiracy to kill Americans, providing material support to terrorists and conspiring to support terrorists.
Ghaith gained worldwide attention on 10 October 2001 when he appeared on two videos (first broadcast on al Jazeera television) to defend the 9/11 attacks and threaten reprisals for the subsequent US invasion of Afghanistan, saying, "Americans should know, the storm of the planes will not stop...
"There are thousands of the Islamic nation's youths who are eager to die just as the Americans are eager to live," the BBC reported. These statements caused the Kuwaiti government to strip him of his citizenship.
In 2002 while living in Iran he stated that al-Qaida has "the right to kill four million Americans, including one million children, displace double that figure, and injure and cripple hundreds and thousands."