Osama Bin Laden's Son-in-Law Terrorist Trial: Who is Sulaiman Abu Ghaith?
One of bin Laden's most senior advisers faces Manhattan jury for a second day on terrorism charges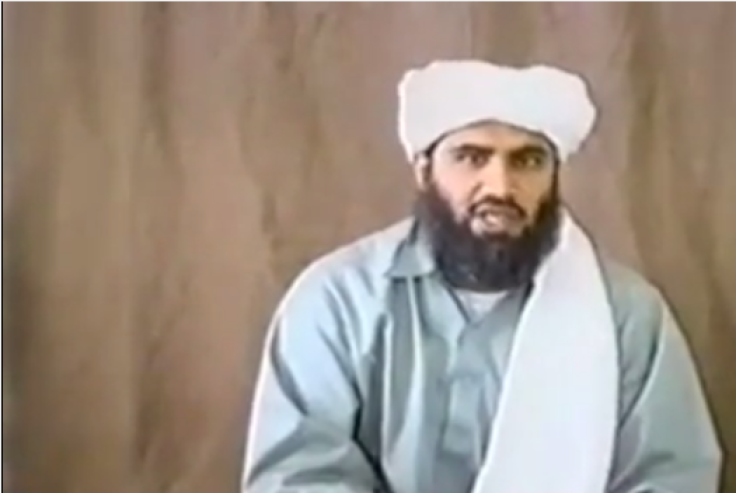 Sulaiman Abu Ghaith, Osama bin Laden's son-in-law and his most senior adviser to be tried in a civilian court, faces the jury for a second day accused of conspiracy in the aftermath of the 9/11 attacks.
Aby Ghaith, a Kuwaiti citizen, who is on trial in a Manhattan court, first drew attention in 1991 after repeatedly condemning the Iraqi invasion of Kuwait. He was in the news again for a series of threats against the United States.
Following the defeat of Iraq, Abu Ghaith pressed the Kuwait government for the application of sharia law. In response, the government banned him from giving sermons.
Abu Ghaith moved to Afghanistan in 2000 where he joined al-Qaida as a spokesman and married Osama bin Laden's eldest daughter, Fatima.
He garnered international attention when, following the twin tower attacks, he delivered a video in 2001 promising more.
In the footage, Abu Gaith praised the suicide attacks against America adding: "The Americans must know that the storm of airplanes will not stop, God willing, and there are thousands of young people who are as keen about death as Americans are about life".
In October 2001, Kuwait withdrew Abu Gaith's citizenship.
"In the national interest and according to Article 14 of the 1959 nationality law, the council (of ministers) has approved a proposed decree to withdraw Sulaiman Abu Ghaith's nationality," Kuwait's cabinet said.
George Venizelos, director of the FBI's office, told the New York Times: "Abu Ghaith held a key position in Al Qaeda, comparable to the consigliere in a mob family or propaganda minister in a totalitarian regime".
Defence lawyer Stanley Cohen said that some of the government's evidence related to a detainee at Guantanamo Bay with a similar name to Abu Ghaith, who has pleaded not guilty.
Cohen said that testimony from the so-called architect of 9/11, Khalid Shaikh Mohammed, "will directly and totally repudiate the government's assertion that Mr Abu Ghaith was a member of, or provided material support to, al-Qaida or to any conspiracy laid at its feet".
Abu Ghaith was captured in Amman, Jordan, in 2013 while flying to Kuwait to visit his family.
© Copyright IBTimes 2023. All rights reserved.