Osama Bin Laden's son releases propaganda video calling for death to Jews and Crusaders
Hamza Bin Laden is trying to replace his dad as the former head of Al Qaeda.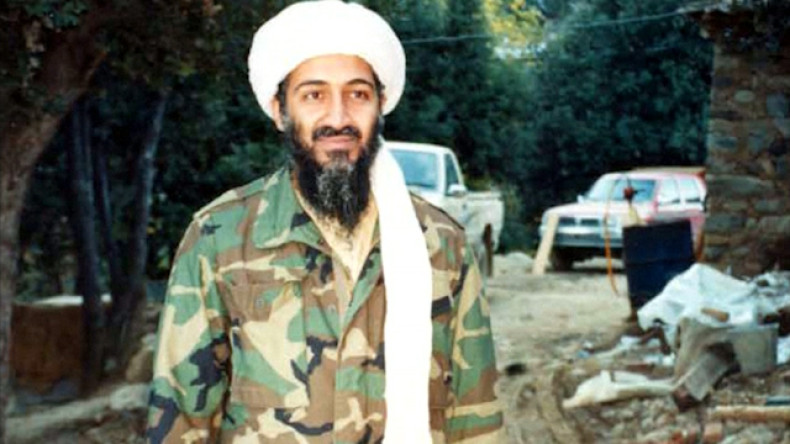 Osama Bin Laden's son has released a chilling video which calls for Islamic extremists to launch lone-wolf attacks against Jews and the West.
Hamza Bin Osama Bin Laden, now believed to be aged 28, was not present when US Navy SEALs entered his father's compound in Pakistan and shot him dead in 2011, but is now trying to take his former role as the head of Al Qaeda.
The ten-minute video, titled "Advice for Martyrdom-Seekers in the West", called on jihadists around the globe to "avenge the children of Syria, the widows of Palestine, the women of Iraq, and the orphans of Afghanistan."
In order to do so, Bin Laden said that extremists must inflict "punishment on Jews and Crusaders".
The video shows images of terrorists who have carried out successful attacks in the West, as Bin Laden speaks.
"Be perfect in your choice of targets, so that you may damage your enemies more," the video goes on.
"Be professional in your choice of weapons. It is not necessary that it should be a military tool.
"If you are able to pick a firearm, well and good; if not, the options are many."
The video comes as a former FBI agent, Ali Soufan, who was the bureau's lead Al Qaeda investigator following the September 11 attacks, will appear on CBS' 60 Minutes programme on Sunday (14 May) to discuss how Bin Laden adopted his father's ideology.
Soufan told the programme that Bin Laden's potential as a leader was recognised as a child and that he often appeared in Al Qaeda propaganda videos.
"He was a poster kid for the al Qaeda," he said. "And for members of al Qaeda, who were indoctrinated with these propaganda videos, he means a lot to them."
Soufan added: "His recent message that came out, he delivered the speech as if it's his father...using sentences, terminology that was used by Osama bin Laden."
The US has named Bin Laden a "specially designated global terrorist" – the same classification his father was once given.