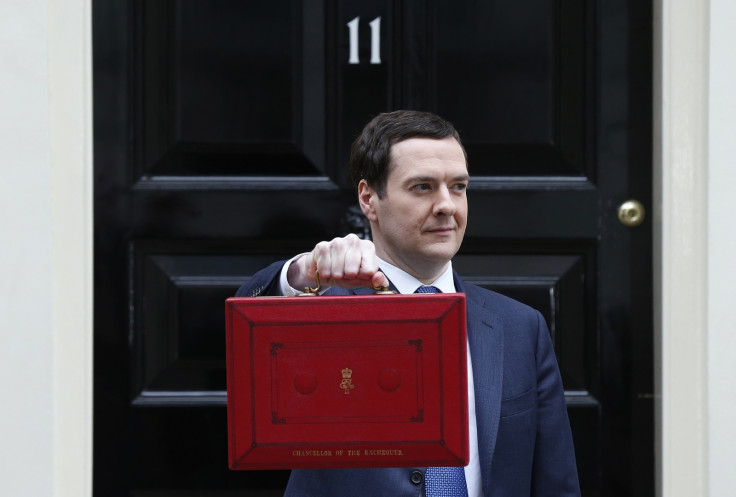 George Osborne is all about trimming the fat, both in his personal and professional life. He is said to bang on about the virtues of the 5:2 diet and his faith in the fad shows: he is a chubby chancellor no more.
And he also bangs on about the virtues of burning away the fat in public finances to close the deficit and create a sustainable economy. Both he and the Treasury have lost a lot of fat over his uninterrupted five-year tenure as chancellor.
His health success is undeniable and for all to see. But the health of the economy amid the relentless fiscal diet he has put the UK on is harder to gauge. Not all fat is bad. It can keep you energetic, warm and protected. So just how successful has Osborne's Weight Watchers chancellorship been?
The deficit has been cut but nowhere near as fast as promised
In Osborne's original pitch to voters before the 2010 general election, he promised to erase the deficit in a single parliament. It would be a sort of shock-therapy – sharp and painful, but short and necessary to heal. When he took office, the deficit was equivalent to 10.9% of GDP. Now it is 5.3%.
So the UK's public debt pile will rise far quicker than promised too
Osborne had also promised to get the debt falling by the end of the parliament because by closing the deficit, the economy would produce a surplus for the Treasury with which it could start paying back borrowers. But the deficit remains, so Osborne has had to borrow even more to fund his austere spending plans. The debt pile sits at almost £1.5tn ($2.2tn) and will not start falling until the 2016-17 fiscal year.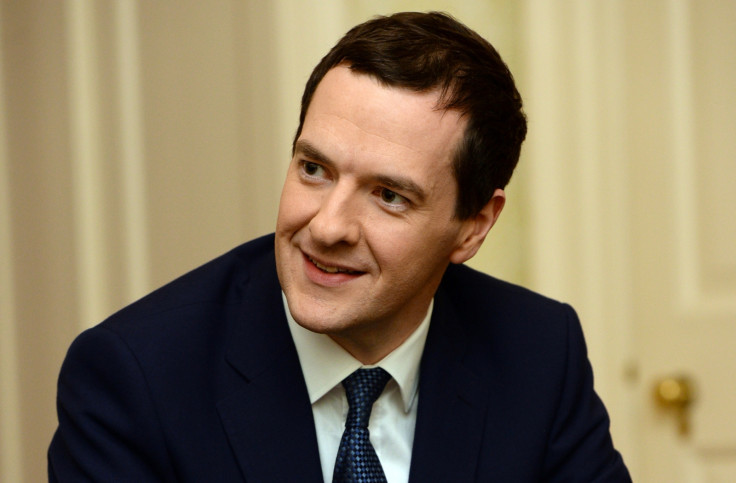 But that's not entirely George Osborne's fault
When Osborne first made his promises on the deficit and public debt, it was in those halcyon(ish) days before the eurozone crisis and an economic slowdown in key emerging markets, such as China and India. Those unforeseen events weighed heavily on the UK economy, in particular the eurozone crisis because half of the country's trade is done with Europe.
The economy has passed its pre-financial crisis peak
Still, despite the billions of pounds of public spending cuts under Osborne's austerity programme, the ever-present eurozone crisis, weakness in some of our key and target export markets, the UK's GDP passed its pre-crisis peak in the second quarter of 2014, according to Office for National Statistics (ONS) data.
And the labour market is doing well. Or is it?
The employment rate is hitting new highs and the unemployment rate keeps on falling as more jobs are created. Osborne says this is down to his programme to stabilise the British economy by working to make its public finances sustainable again, as well as a number of welfare reforms brought on by cuts to benefits that have encouraged more people to go into work.
But Osborne's critics say this is misleading and that the labour market is jam-packed with zero-hours contracts, temporary and low-paid work, which fuels inequality and job insecurity. And, after several years of falling in real terms, pay growth is only now catching up with price inflation.
So while more jobs have been created and the headline employment figures improve on Osborne's watch, there is some debate about how positive the detailed picture of the labour market really is.
Our exports performance is still pretty poor
One of Osborne's biggest hopes for closing the deficit and strengthening the economy was by increasing UK exports to the rest of the world. So confident was he, the chancellor set a target value of £1tn for UK exports by the end of the decade. That target is as good as dead, mostly killed off by economic weakness in our export markets and a strong pound.
Osborne had targeted exports with a number of multi-billion pound government-backed schemes to make trade finance cheaper for foreign importers of British goods. But the UK has consistently been in trade deficit since January 1998 and Osborne has failed, like his predecessor Gordon Brown, to change that.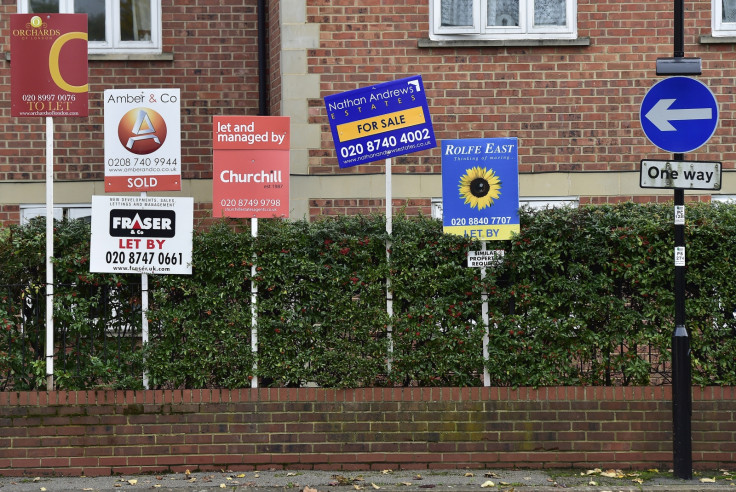 Homeowners are happy because house prices are rising and the market is stable but there is still a massive housing shortage
House prices are roaring again after Osborne launched schemes to make mortgage credit cheaper and easier to access, such as Help to Buy, in order to lift demand from first time buyers. Now the average house prices in all regions of the UK have surpassed their pre-crisis peaks, according to ONS data.
But while this is good news for homeowners, it is bad news for aspirant buyers. A rapid rise in property prices is down to the fundamental imbalance between supply and demand in the housing market. There simply are not enough homes being built and the surge in home values is pricing many young people out of the market altogether.
Osborne has done little to increase homebuilding to the levels we need, save for some minor tinkering with planning law and hoping higher demand because of cheaper mortgage credit will spur on developers. That has happened to an extent, but nowhere near as much as is needed.
He has cut taxes for people and business
Depending on where you sit politically, this could be a good or a bad thing. During his chancellorship, and under the influence of his Liberal Democrat coalition partners, he raised the personal allowance threshold – the point at which someone starts paying tax on their earnings.
This lifted some of the lowest-paid workers out of income tax. He also lowered the top rate of tax to 45% from 50% because, he argues, it will bring in more revenue, not less. His critics accuse him of giving tax cuts to millionaires while cutting back on welfare for the poor. And he has cut corporation tax down to just 20%, making the UK one of the most competitive countries in the world for businesses – or to some, the most lenient on corporate profiteers.
Through these tax cuts for business, which have also included incentives such as the "patent box" for R&D firms, Osborne says he is helping to bring more jobs and investment to Britain. Figures suggest he may be right. A UK Trade & Investment report shows that in 2013-14, the UK is the number one country in Europe for foreign direct investment after rising 8.3% in a year.
But he has also cut the incomes of some of society's poorest and most vulnerable
Under Osborne's austerity programme, most benefits have been capped at below inflation, so in effect a real terms cut. And he has introduced vastly unpopular measures such as the so-called "bedroom tax", which have the finances of some people particularly hard.
By squeezing welfare recipients, Osborne will likely make inequality worse. But he argues he is maintaining a safety net while cutting benefits to ensure that people are never better off on welfare than in work, while also closing the deficit in public finances.
He is accused of being unfair to the most vulnerable and poorest in society by making them pay through austerity the consequences of a financial crisis that they did not create. All parties agree on the need for an austerity programme, though the details – such as the depth of the cuts and the timeframe – differ.
Osborne has warned of years more austerity to come if he is elected, but that it is a necessary evil. That means more welfare cuts.